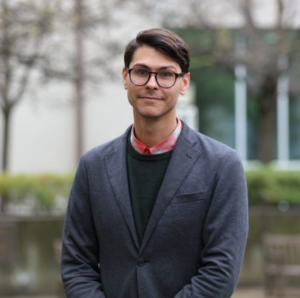 The following is a guest post by Mike Wolfe, Scholarly Communications Officer at UC Davis, and the former Executive Director of Authors Alliance.
Sometimes, being an author means making bad deals. Authors are routinely asked to sign away their rights for the life of copyright—which lasts 70 years after death in the U.S.—and the promise of publication, or an advance, or just being done leads them to say, "yes."
Authors always have options when they come to regret these decisions, but in the U.S. they often hold a trump card: Termination of transfers. These legal provisions, when exercised properly, let authors walk away from their copyright transfers. The linchpin that makes the whole thing work, and the feature that makes these rights so powerful, is that termination rights can't be signed away. They work "notwithstanding any agreement to the contrary." At least, that's what the law says in the United States.
But termination rights are such a powerful tool for authors that they are constantly under threat. Recently a very public series of high-profile (and star-studded) lawsuits has helped to bring this into focus. First, a troubling court decision in the United Kingdom late last year created the potential to undermine the U.S. termination rights of authors worldwide, and more recently a lawsuit initiated by Sir Paul McCartney in the U.S. stepped in with the goal of protecting them.
Duran Duran, the British pop group behind "Hungry Like the Wolf" and "Rio," wrote their top hits while under contract to assign the copyrights—a contract signed as teenagers at the very beginning of their careers. Decades later, on the hunt after valuable royalties, the band exercised their U.S. termination rights in order to regain copyright and benefit from the success they realized "across the Rio Grande" from Mexico. It's hard to imagine that, at the time, they had any inkling of being sued in the United Kingdom for breach of contract.
But the contract Duran Duran signed was with a British company, and was subject to British law. With Duran Duran's terminations processing in the United States, the rightsholder brought Duran Duran into court in the U.K. for violating this agreement. In a highly questionable decision, the British court hearing the matter found that Duran Duran's proper exercise of their rights under U.S. law was nevertheless a breach of their contractual commitments. (The band was granted leave to appeal the decision in February.)
While this one decision isn't the last word on whether British law will ultimately respect U.S. termination rights, it does set a dangerous precedent. As high-profile terminations become more common, others will try to challenge them in local courts not just in the U.K., but all around the world. And the U.K. is a particularly important leader, given its large international role in many cultural fields, and particularly in international publishing. Authors from around the world, including authors in the U.S., publish with presses based in the U.K., signing agreements subject to U.K. law.
Enter Sir Paul McCartney, who has his own set of British music publishing contracts that might have been turned against his terminations of transfers. (McCartney would have been eligible to exercise his termination rights in October 2018.) Far from letting it be, I've got a feeling that McCartney drove his car down to the courthouse eight days a week, dead set on fixing that hole. His recent lawsuit against Sony/ATV, filed in the United States, sought a confirmation that he may exercise his termination rights without breaching his contracts. Late last week, however, the case settled under undisclosed terms, leaving the status of Sir Paul's termination claims unclear.
The ramifications here are important. Notably, Duran Duran did not have expert evidence of how the U.S. termination rights override contracts to the contrary. If McCartney had gone to trial and won, he would have had more than just expert evidence; he would have had a judicial opinion in his favor. These cases might not be the last word on the subject, but pursuing  termination of transfers is one way put a halt to the disturbing trend of chipping away at authors' rights. U.S. copyright law gives all authors, regardless of nationality, a very powerful right and authors everywhere have a stake in seeing it preserved.
---
Authors Alliance and Creative Commons are finalizing rightsback.org, an online tool designed to assist authors in identifying their eligibility for termination of transfer rights. The tool is currently in beta, and we expect to officially launch rightsback.org this fall. We will keep our readers updated on progress. In the meantime, we encourage authors to test the tool—it's a powerful way to learn more about termination rights.