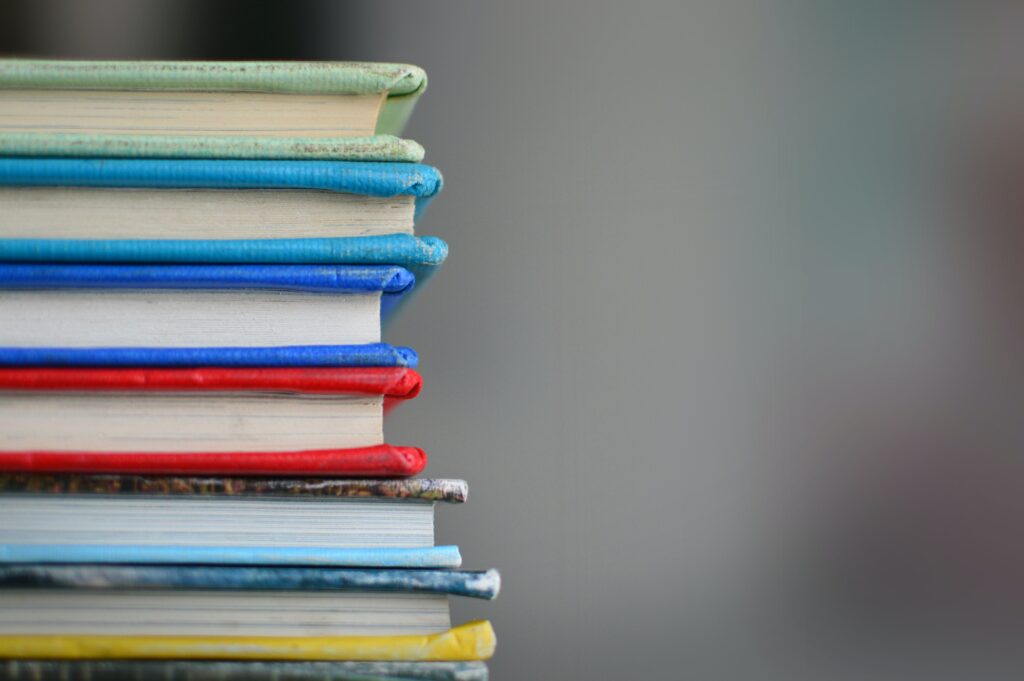 Last month, after the Department of Justice filed an antitrust lawsuit to stop the merger of Penguin Random House and Simon & Schuster, we wrote about the intersection of antitrust law and publishing. The antitrust lawsuit is responding in part to a longtime pattern in publishing—the consolidation of publishers over time. In today's post, we will discuss these consolidations, explaining how they can affect authors and contextualizing them historically.
Publishing Mergers and Acquisitions Today
Just last week, it was announced that a newly formed investor group had acquired Open Road Integrated Media—one of the largest standalone e-book publishers founded by former HarperCollins CEO, Jane Friedman. And Open Road itself purchased a UK-based publisher, Bloodhound books, just a few months back. This pattern is nothing new, but it shows how rapidly publishers can merge and change hands. It is not clear what will happen to Open Road's operations in the wake of the sale, but the unpredictability of these transactions can work to authors' detriments in a number of ways.
When publishers merge or acquire other publishers, a key question is what degree of independence each entity will have within the new one. For example, in the recent proposed Penguin Random House/Simon & Schuster merger, concerns emerged almost immediately about whether the various imprints under the Penguin Random House banner, which will include Simon & Schuster's imprints if the merger goes forward, will be allowed to bid against one another for book deals. If not, the fewer competitors in the space to drive up bids for books might mean that authors receive lower advances. Publishers do allow intra-house competition in some cases: following the 2013 merger of Penguin and Random House, the new firm opted to allow its imprints to compete against each other, provided there was a publisher other than Penguin Random House involved as well.
Historical Patterns in Publishing Mergers and Acquisitions
While the proposed Penguin Random House and Simon & Schuster merger has generated significant controversy, mergers between trade publishers and publishing conglomerates have in fact been quite common over the past 50 years. According to a study published in Publishing Research Quarterly last year, purchasers tended to be corporate conglomerates in the 1960s and 70s, diversified media companies in the 1980s, financial buyers in the 1990s and 2000s, and other book publishers in today's market.
Moreover, alarm over accelerating mergers within publishing is also nothing new. In fact, a 1977 New York Times article discussed the contemporaneous "merger fever" within publishing and even mentioned an antitrust investigation by the Department of Justice. Acquisitions like Bertelsmann's purchase of a majority share of Bantam Books drew attention at the time, but these moves were just the beginning: Bertelsmann came to fully own Bantam in 1988, then merging it with Doubleday (a large conglomerate in its own right in the 1970s) before separately acquiring Random House in 1998 and reconfiguring Bantam and Doubleday as imprints within Random House. 
Tracing these mergers can be dizzying, and moreover it can make it more difficult for authors to obtain reversions of rights when their works are no longer in print (rights reversion refers to the process of formally reclaiming rights that were formerly handed over to a publisher under a clause in the publication contract). For example, an author who published a book with Dutton Books in the early 1970s who wanted to contact her publisher in order to exercise her contractual right of reversion would have to trace the ownership of the publisher from to Dutch publisher, Elsevier, which bought Dutton in 1975, to a buyout firm, Dyson-Kissner-Moran, which purchased Dutton in 1981, to Everyman Library, which acquired Dutton in 1985, to Penguin Books, which purchased Everyman in 1986, and finally to Penguin Random House after Random House merged with Penguin in 2013. The author in this example would then have to contact Penguin Random House to obtain a reversion.
Despite these downsides of publishing mergers for authors, there is some evidence that the practice has benefitted the quality of trade books published. In a 1988 article on the topic, the New York Times argued that some mergers, such as Random House's acquisition of Alfred A. Knopf in 1960, "strengthened both houses, thereby benefiting authors . . . and readers." In fact, by the late 80s, the trade publishing industry was already dominated by a handful of major players, though the names and ownership structures have shifted over time.
Alternatives for Authors
It is important to keep in mind that there are now, and always have been, small and medium sized trade publishers, "boutique" publishers, and academic presses to fill some of the gaps left by consolidations among the largest trade publishers. Moreover, new and innovative publishers are emerging all the time: in 2020, Astra Publishing House was established as a literary-minded U.S. publishing house. Funded by Chinese media conglomerate, Thinkingdom Media Group, the firm is staffed with several trade publishing veterans. Similarly, this year, podcast host Zibby Owens announced the future launch of Zibby Books, which will publish just 12 books a year to start and feature an innovative profit-sharing program between authors and the firm's employees.
While there are undoubtedly downsides for authors when trade publishers merge, it may also be that the latest transactions are simply part of a trend that has continued for years, albeit with different players and in different forms. In addition to the other types of publishers discussed above, open access publishing and self-publishing platforms have also risen in popularity in recent years, giving authors still other options when the trade publishing conglomerates are not appropriate for their works and goals.