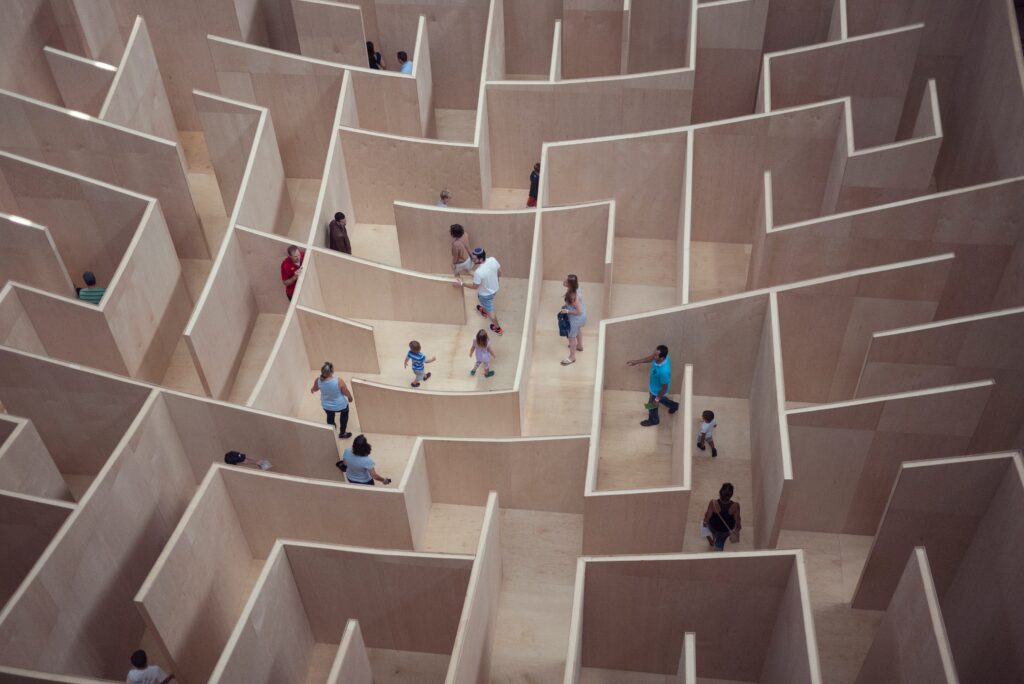 UPDATE: You can find Authors Alliance's comment on the Copyright Office's proposed rulemaking here.
"Termination of Transfer," is a legal tool that allows authors to recapture rights previously handed over to another party, even if their contract contains language to the contrary. It's a really great idea. The policy rationale is that we need a way to recognize "the unequal bargaining position of authors, resulting in part from the impossibility of determining a work's value until it has been exploited." Thus, Congress in Sections 203 (for pre-1978 works) and 304 (for post-1978 works) implemented rules that allow authors to regain their rights by terminating transfers of them after a minimum of 35 years. 
The problem with termination of transfer is that almost no one uses it. Professor Rebecca Giblin has written about this extensively–for example, in an article she co-authored last year demonstrating that in the eight years since works first became eligible for termination under Section 203, creators exercised their termination rights for very few works (e.g. only around 800 books over that time period, a tiny fraction of those eligible).
The system is incredibly complex and confusing, with numerous exceptions and technical requirements, such that creators can't reasonably navigate it without significant time, expense, and usually a team of lawyers. I won't go into all the gory details, but this report by Public Knowledge provides a good overview, highlighting the ways that Termination of Transfer in practice fails creators. This is due to the law's complexity and the ways publishers and other corporate rightsholders systematically weaponize that complexity to prevent creators from benefiting from termination of transfer. It can be hard for creators to know how to stand up for their rights, or even to know that their rights are at risk in the first place.
Exhibit 1: The Mechanical Licensing Collective's Attempt to Erase the Termination Right for Songwriters
A good recent example of this kind of complexity is buried in a recent regulatory filing from the U.S. Copyright Office titled "Termination Rights and the Music Modernization Act's Blanket License."
In it, the Copyright Office recounts an effort by music industry powers to essentially eliminate the termination right for songwriters who would be otherwise entitled to royalties for their songs when sold or streamed digitally. Thankfully, the Copyright Office is paying attention and has crafted a proposed rule to prevent such abuse.
A little bit of background: in the world of music licensing, songwriters often transfer their rights to music publishers. Among the ways that those publishers make money is by licensing the underlying musical composition (lyrics, music) for use in actual sound recordings. These are typically referred to as "mechanical licenses." In 2018, Congress passed the Music Modernization Act ("MMA"), which established a new blanket licensing system for digital music providers (e.g. Spotify, YouTube Music, and Pandora) that want to stream or offer downloadable digital copies and need to obtain mechanical rights. The system is operated by something called the "Mechanical Licensing Collective," a nonprofit designated by the Copyright Office pursuant to the MMA and run by a board of 13 directors (ten music publishing executives and three songwriters).
Given this new system of blanket licensing, the MLC had to decide how it would pay out royalties in situations where a songwriter terminated her transfer of rights to a music publisher. The way this works in other contexts–e.g. when ASCAP receives notice from a creator that a grant has been terminated–is that the licensing intermediary holds onto any royalties until it is clear (either by agreement of the parties, or court order) who owns the rights, and then pays out royalties to the appropriate party.
The MLC decided to take a different approach–it proposed a default rule that said that, even when a creator terminates rights, the appropriate payee would be whomever held rights in the work at the time when it happened to have been saved on a digital music provider's server. This bizarre proposal is a bit easier to understand when you consider that it would also conveniently mean that the publishers would almost always be entitled to all future mechanical license royalties. The MLC, after finding that the Copyright Office and many creators objected to this brazen proposal, changed course (modestly) by adopting a different rule that did basically the same thing. Instead of establishing a process for holding funds until a dispute was resolved, the MLC adopted a rule that as long as a publisher had actively licensed the work and used it at least once before the termination date, the publisher would forever receive royalties from the MLC, and not the creator who terminated rights.
The MLCs legal rationale for its default rules was based on an incredibly generous (to publishers) reading of one of the exceptions to the termination right: the "derivative work" exception, which states that "a derivative work prepared under authority of the grant before its termination may continue to be utilized under the terms of the grant after its termination." The MLC's position was that this exception applied to any of the sound recordings used by digital music providers that incorporate music from songwriters, despite the statutory language in the MMA and elsewhere indicating that funds for mechanical rights under the statutory blanket license should be paid out to whomever the copyright holder is at the time of the actual use.
Thankfully, and unlike the MLC, the Copyright Office decided it would read the law for what it says. It concluded, reasonably, that the correct rule should be that whoever actually owns the rights should receive payment at the time the work is used. We plan to submit a comment supporting the Copyright Office's proposed rule. You can do so too, here.
Making Termination Easier
We strongly believe that it should be easier for creators to exercise their termination rights, without having to jump through complex hoops and without having to battle with moneyed industry interests that seek to exploit and expand exceptions to the rule. We've created a number of resources to help authors terminate their transfers and regain their rights. These include a set of Frequently Asked Questions, a tool (created with Creative Commons) to guide authors through the process, and guidance and templates for how to effectuate a termination request. If you have questions or ideas on how we can help make the process easier, including advocating for changes in the law to make the system better, we want to hear from you! You can find us at info@authorsalliance.org or online on Twitter at @auths_alliance.