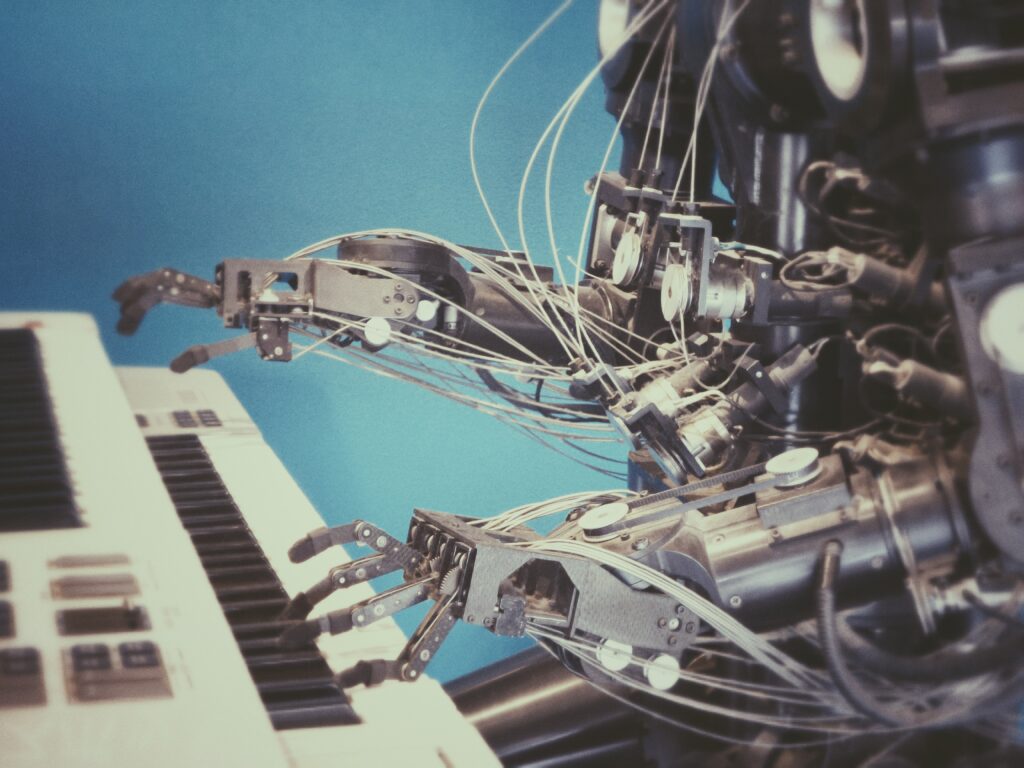 Yesterday, I represented Authors Alliance in a Copyright Office listening session on copyright issues in AI-generated literary works, in the first of two of such sessions that the Office convened yesterday afternoon. I was pleased to be invited to share our views with the Office and participate in a rousing discussion among nine other stakeholders, representing a diverse group of industries and positions. Generative AI raises challenging legal questions, particularly for its skeptics, but it also presents some incredible opportunities for authors and other creators.
During the listening session, I emphasized the potential for generative AI programs (like OpenAI's Chat GPT, Microsoft's Bing AI, Jasper, and others) to support authorship in a number of different ways. For instance, generative AI programs support authors by increasing the efficiency of some of the practical aspects of being a working author aside from their writings. But more importantly, generative AI programs can actually help authors express themselves and create new works of authorship.
In the first category, generative AI programs can support authors by, for example, helping them create text for pitch letters to send to agents and editors, produce copy for their professional websites, and develop marketing strategies for their books. Making these activities more efficient frees up time for authors to focus on their writing, particularly for authors whose writing time is limited by other commitments.
In the second category, generative AI has tremendous potential to help authors come up with new ideas for stories, develop characters, summarize their writings, and perform early stage edits of manuscripts. Moreover, and particularly for academic authors, generative AI can be an effective research tool for authors seeking to learn from a large corpus of texts. Generative AI programs can help authors research by providing short and simple summaries of complex issues, surveys of the landscape of various fields, or even guidance on what human works to turn to in their research. Authors Alliance is committed to protecting authors' right to conduct research, and we see generative AI tools as a new, innovative, and efficient form of conducting this research. Making research easier helps authors save time, and has a particular benefit for authors with disabilities that make it difficult to travel to multiple libraries or otherwise rely on analog forms of research. 
These programs undoubtedly have the potential to serve as powerful creative tools that support authorship in these ways and more, but, when discussing the copyright implications of the programs and the works they produce, it's important to remember just how new these technologies are. Because generative AI remains in its infancy, and the costs and benefits for different segments of the creative industry have yet to be seen, it seems to me to be sensible to preserve the development of these tools before crafting legal solutions to problems they might pose in the future. And in fact, in our view, U.S. copyright law already has the tools to deal with many of the legal challenges that these programs might post. When generative AI outputs look too much like the copyrighted inputs they are trained on, the substantial similarity test can be used to assess claims of copyright infringement to vindicate an authors' exclusive rights in their works when those outputs do infringe.
In any case, in order for generative AI programs to be effective creative tools, it's necessary that they are trained on large corpora. Narrowing the corpus of works the programs are trained on—through compulsory licensing or other mechanisms—can have disastrous effects. For example, research has shown that narrow data sets are more likely to produce racial and gender bias in AI outputs. In our view, the "input" step, where the programs are trained on a large corpus of works, is a fair use of these texts. And the holdings in Google Books and HathiTrust indicate that it is consistent with fair use to build large corpora of works, including works that remain protected by copyright, for applications such as computational research and information discovery. Additionally, the Copyright Office has recognized this principle in the context of research and scholarship, as demonstrated by its approval of Authors Alliance's petition for an exemption from DMCA restrictions for text and data mining. 
The question of the copyright status of AI-generated works is an important one. Most if not all of the stakeholders participating in this discussion agreed with the Copyright Office's recent guidance regarding registration in AI-generated works: under ordinary copyright principles, the lack of human authorship means these texts are not protected by copyright. This being said, we also recognize that there may be challenges in reconciling existing copyright principles with these new types of works and the questions about authorship, creativity, and market competition that they might pose. 
But importantly, while this technology is still in its early stages, it serves the core purposes of copyright—furthering the progress of science and the useful arts by incentivizing new creation—to allow these systems to develop and confront new legal challenges as they emerge. Copyright is not only about protecting the exclusive rights of copyright holders (a concern that underlies many arguments against generative AI as a fair use), but incentivizing creativity for the public benefit. The new forms of creation made possible through generative AI can incentivize people who would not otherwise create expressive works to do so, bringing more people into creative industries and adding new creative expression to the world to the benefit of the public.
The listening sessions were recorded, and will be available on the Copyright Office website in the coming weeks. And these listening sessions are only the beginning of the Office's investigation of copyright in AI generated works. Other listening sessions on visual works, music, and audiovisual works will be held in the coming weeks, and the Office has indicated that there will be an opportunity for written public comments in order for stakeholders to weigh in further. We are committed to remaining involved in these cutting edge issues, through written comments and otherwise, and we will keep our readers informed as policy around generative AI continues to evolve.