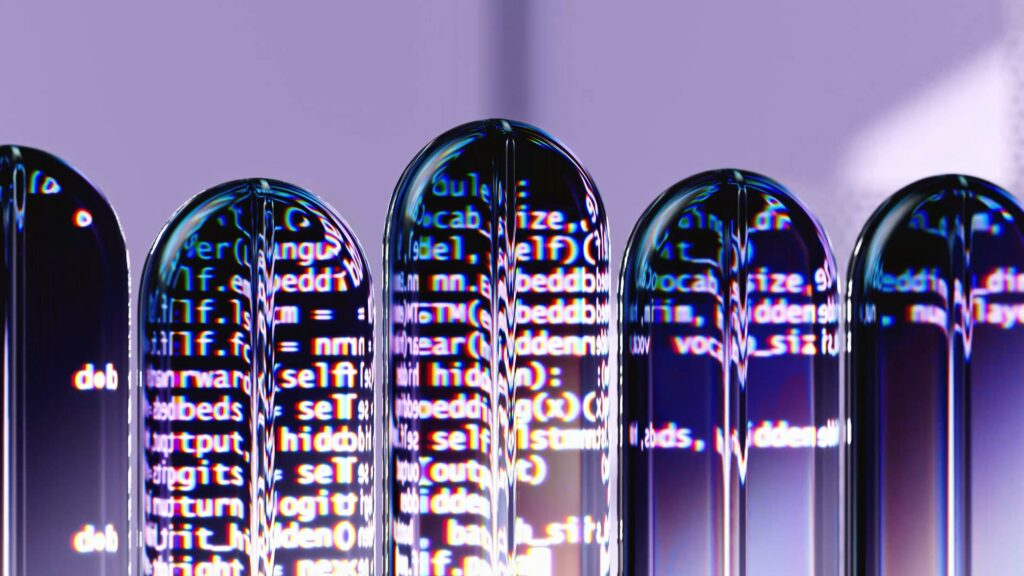 Last week, the District Court for the District of Columbia announced a decision in Thaler v. Perlmutter, a case challenging copyright's human authorship requirement in the context of a work produced by a generative AI program. This case is one of many lawsuits surrounding copyright issues in generative AI, and surely will not be the last we hear about the copyrightability of AI-generated works, and how this interacts with copyright's human authorship requirement. In today's post, we'll provide a quick summary of the case and offer our thoughts about what this means for authors and other creators.
Background
Back in 2018 (before the current public debate about copyright and generative AI had reached the fever pitch we now see today), Dr. Stephen Thaler applied for copyright registration in a work of visual art produced by a generative AI system he created, called the Creativity Machine. Thaler sought to register his work as a computer-generated "work-made-for-hire" since he created the machine, which "autonomously" produced the work. After a lot of back and forth with the Copyright Office, it maintained its denial of the application, explaining that the human authorship requirement in copyright law foreclosed protection for the AI-generated work, since it was not the product of a human's creativity.
Then, Thaler then sued Shira Perlmutter, the Register of Copyrights, in the D.C. district court, asking the court to decide "whether a work autonomously generated by an AI system is copyrightable." Judge Baryl A. Howell upheld the Copyright Office's decision, explaining that under the plain language of the Copyright Act, "an original work of authorship" required that the author be a human "based on centuries of settled understanding" and a dictionary definition of "author." She also cited to the U.S. Constitution's IP clause, which similarly mentions "authors and inventors," and over a century of Supreme Court precedent to support this principle.
Thaler's attorney has indicated that he will be appealing the ruling to the D.C. Circuit court of appeals, and it remains to be seen whether that court will affirm the ruling. 
Implications for copyright law
The headline takeaway from this ruling is that AI generated art is not copyrightable because copyright requires human authorship, which remains a requirement in copyright law. However, the ruling is actually more nuanced and contains a few subtle points worth highlighting.
For one, this case tested not just the human authorship requirement but also the application of the work-for-hire doctrine in the context of generative AI. On one view of the issues, if Thaler created a machine capable of creating a work that would be copyrightable were it created by a human, there is a certain appeal in framing the work as one commissioned by Thaler. On this point, the court explained that since there was no copyright in the work in the first instance based on its failure to meet the human authorship requirement, this theory also did not hold water. In other words, a work-made-for-hire requires that the "hired" creator also be a human.
It's important to keep in mind that Thaler was in a sense testing the reach of the limited or "thin" copyright that can be granted in compilations of AI-generated work, or AI-generated work that a human has altered, thus endowing it with at least a modicum of human creativity as copyright requires. Thaler made no changes to the image produced by his Creativity Machine, and in fact, described the process to the Copyright Office as fully autonomous rather than responding to an original prompt (as is generally the case with generative AI). Thaler was not trying to get a copyright in the work in order to monetize it for his own livelihood, but—presumably—to explore the contours of copyright in computer-generated works. In other words, the case has some philosophical underpinnings (and in fact, Thaler has said in interviews that he believes his AI inventions to be sentient, a view that many of us tend to reject). But for creators using generative AI who seek to register copyrights in order to benefit from copyright protection, things are unlikely to be quite so clear-cut. And while she found the outcome to be fairly clear cut in this case, Judge Howell observed:
"The increased attenuation of human creativity from the actual generation of the final work will prompt challenging questions regarding how much human input is necessary to qualify the user of an AI system as an 'author' of a generated work, the scope of the protection obtained over the resultant image, how to assess the originality of AI-generated works where the systems may have been trained on unknown pre-existing works, how copyright might best be used to incentivize creative works involving AI, and more."
What does this all mean for authors?
For authors who want to incorporate AI-generated text or images into their own work, the situation is a bit murkier than it was for Thaler. The case itself provides little in the way of information for human authors who use generative AI tools as part of their own creative processes. But while the Copyright Office's registration guidance tells creators what they need to do to register their copyrights, this decision provides some insight about what will hold up in court. Courts can and do overturn agency actions in some cases (in this case, the judge could have overturned the Copyright Office's denial of Thaler's registration application had she found it to be "arbitrary and capricious"). So the Thaler case in many ways affirms what the Copyright Office has said so far about registrability of AI-generated works, indicating that the Office is on the right track as far as their approach to copyright in AI-generated works, at least for now.
The Copyright Office has attempted to provide more detailed guidance on copyright in "AI-assisted" works, but a lot of confusion remains. One guideline the Office promulgated in a recent webinar on copyright registration in works containing AI-generated material is for would-be registrants to disclose the contribution of an AI system when its contribution is more than "de minimis," i.e., when the AI-generated creation would be entitled to copyright protection if it were created by a human. This means that using an AI tool to sharpen an image doesn't require disclosure, but using an AI tool to generate one part of an image does. An author will then receive copyright protection in only their contributions to the work and the changes they made to the AI-generated portions. As Thaler shows, an author must make some changes to an AI-generated work in order to receive any copyright protection at all in that work.
All of this means, broadly speaking, that the more an author changes an AI-generated work—such as by using tools like photoshop to alter an image or by editing AI-generated text—the more likely it is that the work will be copyrightable, and, by the same token, the less "thin" any copyright protection in the work will be. While there are open questions about how much creativity is required from a human in order to transform an AI-generated work into a copyrightable work of authorship, this case has underscored that at least some creativity is required—and using an AI tool that you yourself developed to create the work does not cut it.
The way Thaler framed his Creativity Machine as the creator of the work in question also shows that it is important to avoid anthropomorphizing AI systems—just as the court rejected the notion of an AI-generated work being a work-made-for-hire, a creative work with both generative AI and human contributions probably could not be registered as a "co-authored" work. Humans are predisposed to attribute human characteristics to non-humans, like our pets or even our cars, a phenomenon which we have seen repeatedly in the context of chat bots. Regardless, it's important to remember that a generative AI program is a tool based on a model. And thinking of generative AI programs as creators rather than tools can distract us from the established and undisturbed principle in copyright law that only a human can be considered an author, and only a human can hold a copyright.