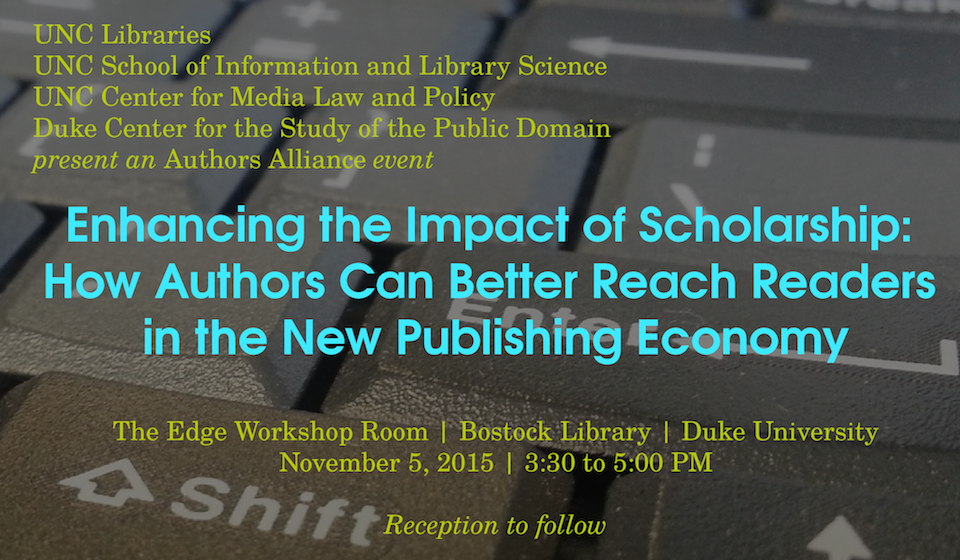 On November 5, Authors Alliance is joining with partners at the University of North Carolina and Duke University to present "Enhancing the Impact of Scholarship: How Authors Can Better Reach Readers in the New Publishing Economy." The event will feature a panel discussion exploring the opportunities and challenges scholars face in maximizing the impact of their work. Authors Alliance will introduce a new, author-oriented guide to the ins and outs of open access publishing and explain why authors of books should consider rights reversions as another avenue toward open access publishing.
The event is free and open to the public. Registration is encouraged but not required. More information can be found at authorsalliance.org/duke.
Our events programming, our tools and resources like the recent rights reversion guide, and our advocacy all depend on the continued support of our members. Help us keep things going by joining, donating, and spreading the word!