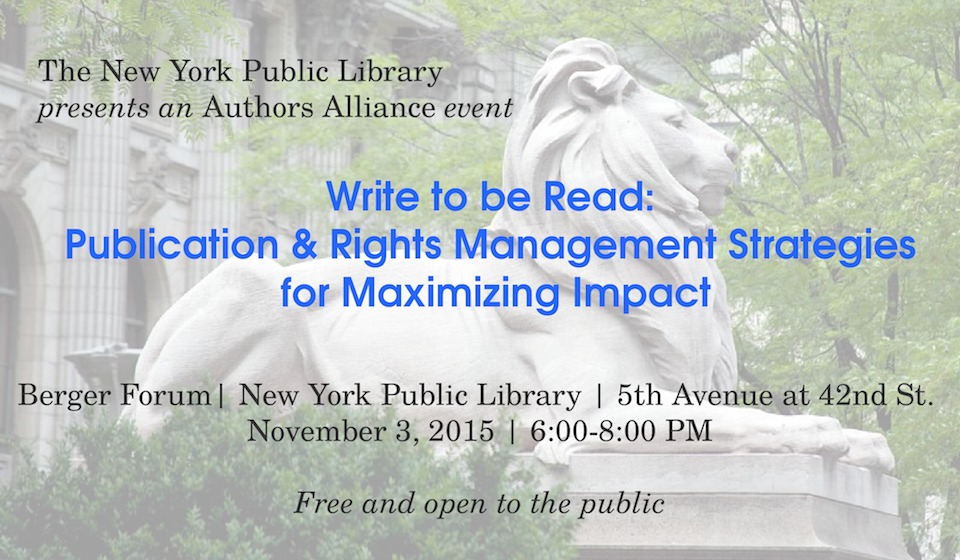 Join Authors Alliance's Pamela Samuelson and Michael Wolfe for a workshop at the New York Public Library that will explore how authors and researchers can manage their legal rights and choose publication outlets with an eye on securing long-term impact and availability. Among the questions to be discussed:
What are terms to look for in publication contracts?
How and when does open access benefit authors?
What can be done to increase the availability of out-of-print and backlist titles?
What resources can authors who write to be read use in managing their own rights?
Audience members are encouraged to submit questions in advance to info@authorsalliance.org.
The event is free and open to the public. Registration is encouraged but not required. More information can be found at authorsalliance.org/nypl.
Our events programming, our tools and resources like the recent rights reversion guide, and our advocacy all depend on the continued support of our members. Help us keep things going by joining, donating, and spreading the word!