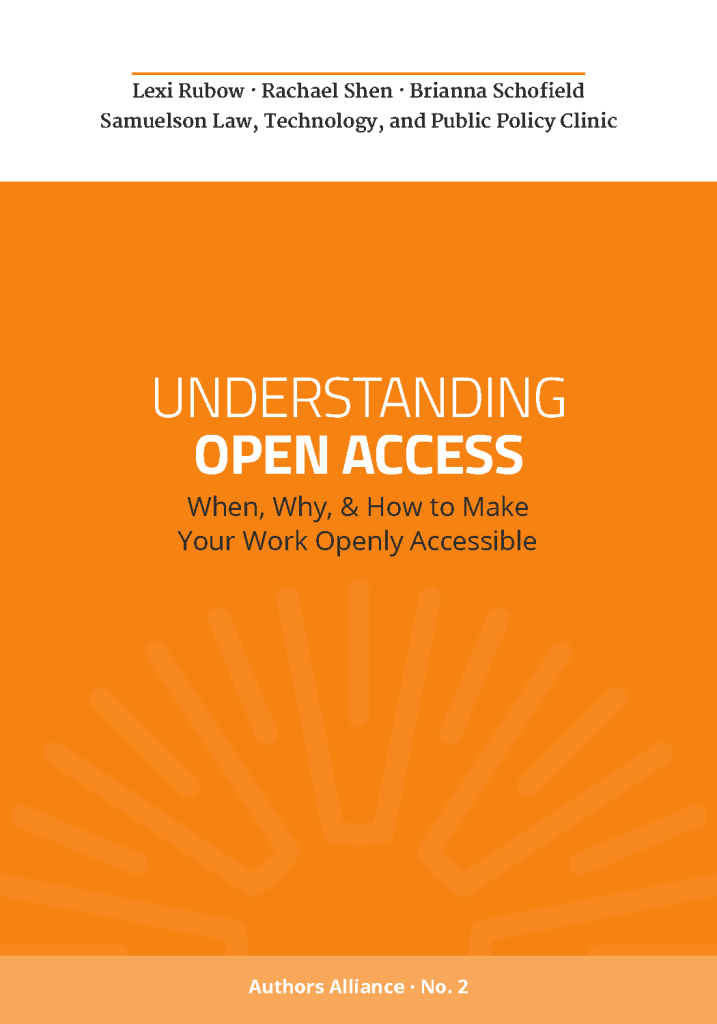 We are happy to announce the release of our Guide to Understanding Open Access—the second in our series of educational handbooks for authors. Building on the success of our Guide to Understanding Rights Reversion, which landed in browsers and on bookshelves earlier this year, our new book provides the most up-to-date information about when, why, and how to make your work openly accessible. Our goal is to encourage our members to consider open access publishing by addressing common questions and concerns and by providing real-life strategies and tools that authors can use to work with publishers, institutions, and funders to make their works more widely accessible to all.
We currently have a free online version available for download, with professionally printed copies on the way for those who prefer a hard copy reference. We're proud of this latest effort to provide timely, useful tools for authors, researchers, and anyone who wishes to share knowledge for the public good.
---
Authors Alliance is currently seeking to reach its year-end fundraising goal. If you find our continued support and resources useful, please consider making a donation to enable our ongoing work.
Authors Alliance is registered as a 501(c)(3) organization that depends on public support. Gifts are tax-deductible according to IRS regulations. Gifts in any amount are welcome. If you have any questions about making a gift, please contact us at info@authorsalliance.org.