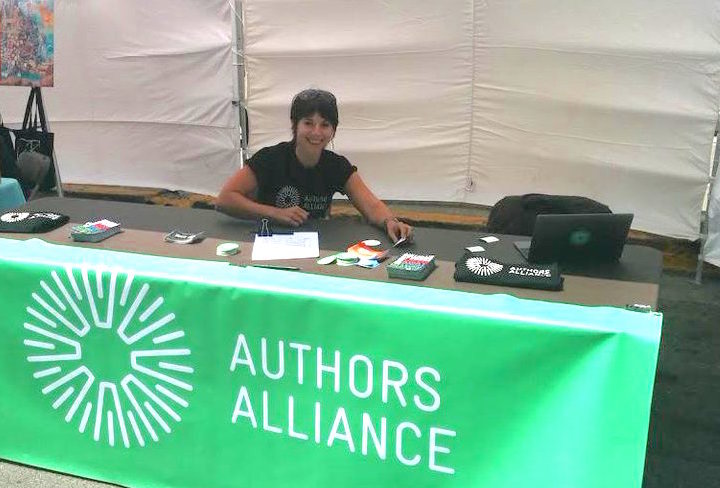 Welcoming visitors at the 2015 Bay Area Book Festival
On the first weekend in June, downtown Berkeley will be transformed into a book lover's paradise. The second annual Bay Area Book Festival is coming to town, and once again, Authors Alliance will be part of the fun. We'll be staffing an information booth in the "Writer's Row" section of the festival on Center Street, and look forward to taking part in this can't-miss event for everyone who enjoys reading and writing as much as we do.
The Bay Area Book Festival is free and family-friendly, and runs from 10:00 AM to 5:00 PM on Saturday, June 4  and Sunday, June 5. We invite our local friends and neighbors to stop by and meet us, and learn how Authors Alliance can help creators with copyright, publishing contracts, fair use, and more!