We are delighted that Brianna Schofield has joined Authors Alliance as our new Executive Director, effective today. Schofield is a copyright attorney licensed to practice in California, and has extensive experience in working on our core issues thanks to her leadership at the Samuelson Law, Technology, and Public Policy Clinic at UC Berkeley Law. She is co-author of our handbooks on rights reversion and open access, and is a knowledgeable and passionate advocate for authors' rights, fair use, and other key issues of importance to our community. In addition to her legal and policy expertise, she brings a wealth of business management experience to her new role.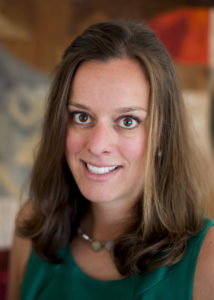 "Over the past two years, I have had the great privilege of partnering with Authors Alliance to develop resources that advance the mission of the organization," Schofield says. "In working on these projects, I have been inspired by the devotion of Authors Alliance members and leadership to the shared goal of promoting widespread access to knowledge and creativity. As the new Executive Director, I am incredibly excited to expand upon this work and to continue to support authors who want to share their works broadly."
The Authors Alliance board and core staff are excited to welcome Schofield on board and to introduce her to our community. "Brianna is an exceptionally well qualified person to succeed our former (wonderful) Executive Director Michael Wolfe," says Authors Alliance President Pamela Samuelson. "We are delighted to have her on board as our ED."
Brianna can be reached at brianna@authorsalliance.org. Please join us in welcoming her to her new role!