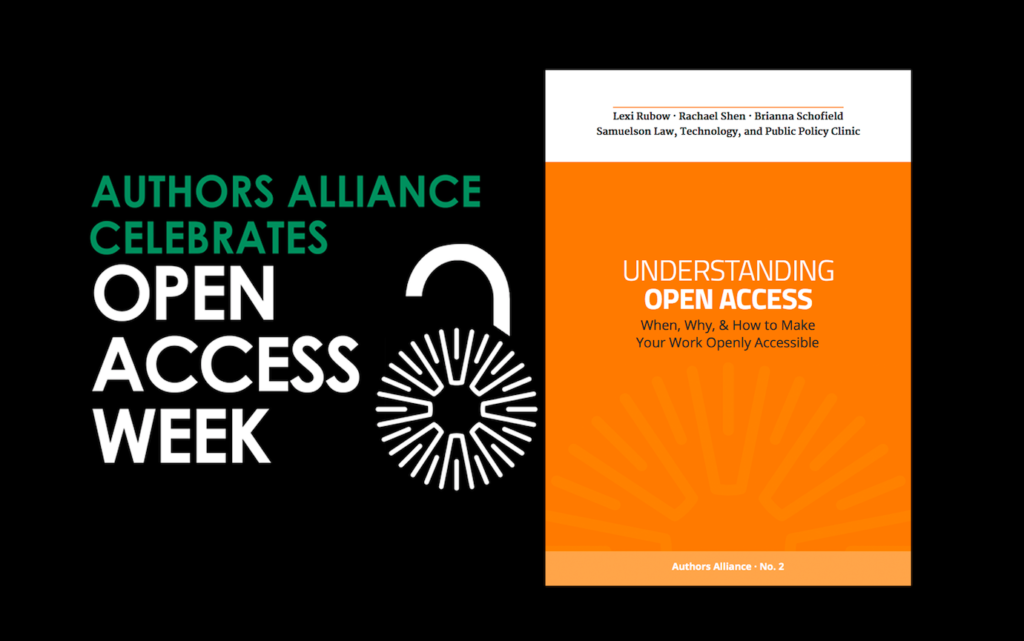 This Open Access Week, Authors Alliance is partnering with the UC Berkeley Library for a panel on dissertation publishing and impact, to be held on Tuesday, October 24. (To attend, please register here.) Earlier this year, the UC Berkeley Library published two posts that highlight the challenges of open access publishing—and what can be done to address those obstacles.
Jeffrey MacKie-Mason, Berkeley's University Librarian (and an Authors Alliance board member), is also a professor of economics. His statement about the economics of scholarly publishing discusses the scholarly publishing landscape in the context of unsustainable licensing fees that place an ever-increasing burden on libraries. Publishers' profits are soaring while library budgets are being slashed.
But there is support for open access ("OA") publishing, and new funding models provide badly needed financial support for authors who wish to publish their works openly. Berkeley's Scholarly Communication Officer, Rachael Samberg, explains the Berkeley Research Impact Initiative (BRII) program, which offers subsidies to authors wishing to publish open access— not only journal articles, but monographs as well.
Our Guide to Understanding Open Access provides an overview of when, why, and how to make works openly available, and is just one of the many resources featured on our website. The guide is available to download (open access, of course!) and may also be purchased from our store.
The full slate of campus OA Week events can be found here. And check out Berkeley's Scholarly Communication Services page for an excellent introduction to a wealth of topics on copyright, open access, and more.