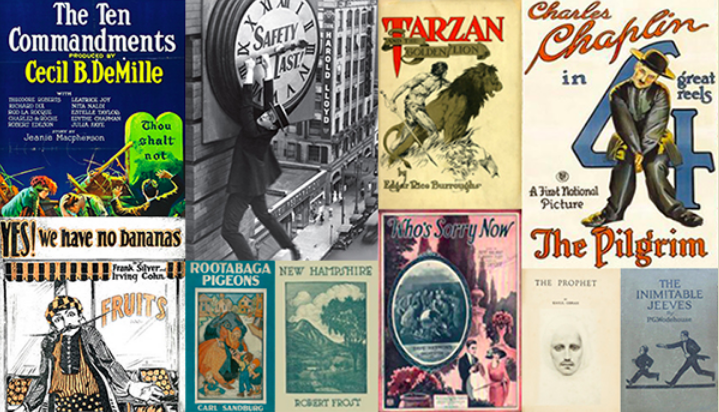 This Copyright Week, as we welcome works from 1923 into the public domain, it's exciting to consider the possibilities for re-using and adapting them to reach new audiences. Once works are free from copyright restrictions, they can be remade, shared, and added to the commons for all to enjoy. One noteworthy resource that is mining these public domain riches is Librivox, a free and volunteer-powered collection of audiobooks, whose mission is nothing less than "acoustical liberation of books in the public domain."
All books in the Librivox collection are completely free, and accessing them is easy; there's no app download, sign-in, or subscription required, and works can be listened to online or downloaded. Books are read and quality-checked by volunteers, and the audio files are hosted by the Internet Archive.
There are already some works from 1923 on the site (note that some recordings are complete, while others are still in progress):
Tarzan and the Golden Lion, by Edgar Rice Burroughs (in progress)
A Lost Lady by Willa Cather
Excerpts from Selected Poems by Robert Frost (recordings of the complete collection and Frost's other 1923 book, New Hampshire, are currently in progress)
The Prophet by Kahlil Gibran (in progress)
Jacob's Room by Virginia Woolf
Librivox features many other works from authors who were active in the early 1920's, inlcuding P.G. Wodehouse, Edith Wharton, D.H. Lawrence, and many more. Volunteers can sign up to read books, proof recordings, and suggest new works for the collection. We look forward to hearing more—literally!—as books continue to enter the public domain each January 1. Next year, works first published in 1924—including A Passage to India by E.M. Forster and The Magic Mountain by Thomas Mann—will be freely available to adapt into new formats for readers and listeners to enjoy.