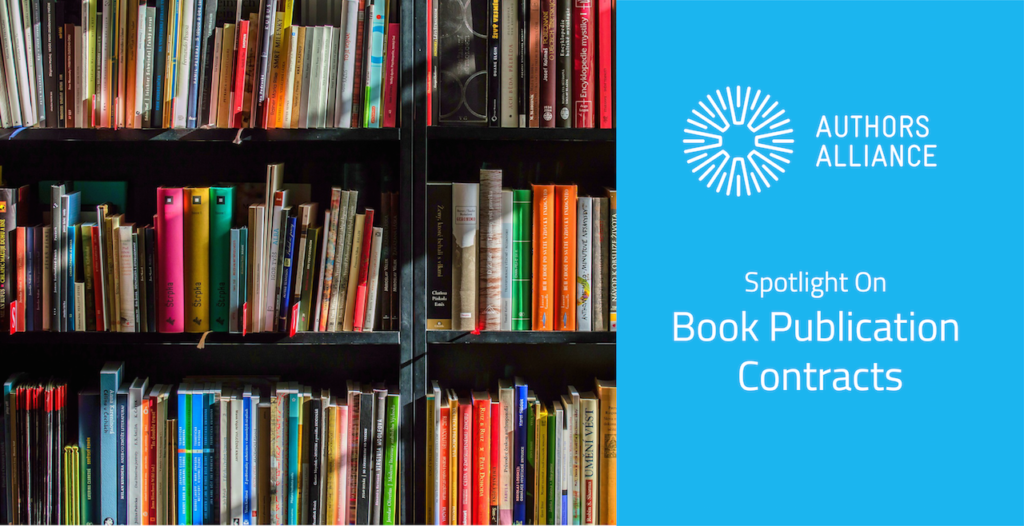 In our Spotlight on Book Publication Contracts series, we are shining the light on the ways that authors can negotiate for publication contract terms that help them make and keep their books available in the ways they want. This series is based on the information, strategies, and success stories in our guide to Understanding and Negotiating Publication Contracts. Be sure to check out the online or print version of our guide for more details on these and other strategies to help you meet your creative and pragmatic goals.
In this week's installment of our Spotlight on Publication Contracts, we're celebrating Fair Use Week by highlighting an important aspect of your publication contract that defines whether your publisher expects you to obtain permissions for any third-party content you use in your book, or whether your contract explicitly allows you to rely on fair use.
It is common for book contracts to include terms requiring authors to deliver documents to their publishers showing that they have obtained all necessary third-party permissions: i.e., that the author is legally authorized to use any materials incorporated into the book where the copyright is owned by third parties. Permissions may be required to use someone else's copyrighted work—such as artwork, illustrations, or photographs. However, under certain circumstances, an author's use of a reasonable amount of another's work to, for example, prove or illustrate the author's point may be fair use, which does not require third-party permission or payment.
Often, permissions clauses do not acknowledge the right of an author to rely on exceptions and limitations to copyright like fair use. Instead, they may stipulate that an author "shall be responsible for obtaining written permissions from the respective copyright owners to reproduce materials from third-party copyrighted works." Clauses like this do not explicitly allow you to rely on fair use. If you plan to rely on fair use to use third-party material in your book, you may want to ask for a clause like this:
If the Author uses any copyrighted text, tables, illustrations, or other materials in the Author's Work, whether these are the Author's own or those of another, and if this use does not meet the criteria specified in the fair use section of U.S. copyright law, the Author agrees to obtain and deliver to the Publisher proper and complete permissions to reprint such materials from the owners of the copyrights….
For more information about fair use, check out Authors Alliance's Fair Use for Nonfiction Authors or the codes of best practices in fair use for a variety of disciplines.