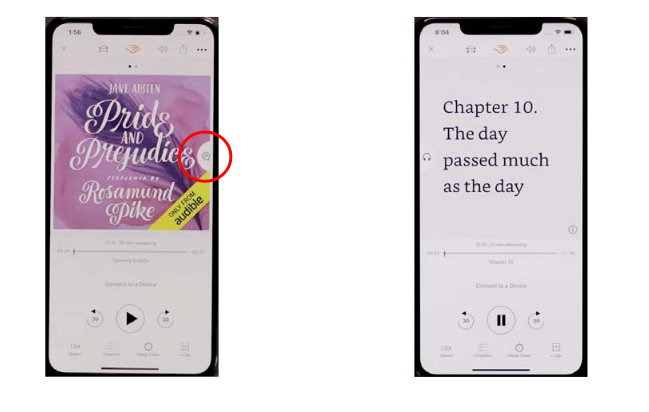 Last Friday, a group of seven publishers—including HarperCollins, Penguin Random House, Hachette Book Group, Simon & Schuster, and Macmillan—filed suit in the U.S. District Court for the Southern District of New York against the audiobook platform Audible. Earlier this summer, Audible (which is owned by Amazon) announced plans to enable machine-generated text captions to scroll across screens as audiobooks are played, a development that the publishers view as copyright infringement. The lawsuit, Chronicle Books, LLC et al. v. Audible, Inc., seeks an injunction to prevent the September release of the captioning function.
According to the publishers' complaint, the proposed caption feature infringes on their copyrights because it creates unauthorized derivative works and reproduces, distributes, and publicly displays unauthorized copies of books in the form of the text accompanying the audiobooks. They argue that the text could act as a direct substitute for a book's text in a physical book or e-book form and therefore competes with the publisher's existing markets. The publishers state that "Audible's admitted goal is to give users a reading experience, despite Audible only having the right to distribute audiobooks."
Audible issued a statement in response to the lawsuit, stating that "We disagree with the claims that [the caption feature] violates any rights and look forward to working with publishers and members of the professional creative community to help them better understand the educational and accessibility benefits of this innovation." According to the statement, the caption function was developed "to help kids who are not reading engage more through listening" and to address "the risk of losing a significant portion of the next generation of book readers."
We encourage members of Authors Alliance to contact us at info@authorsalliance.org to share your views on the proposed Audible caption feature and this litigation.