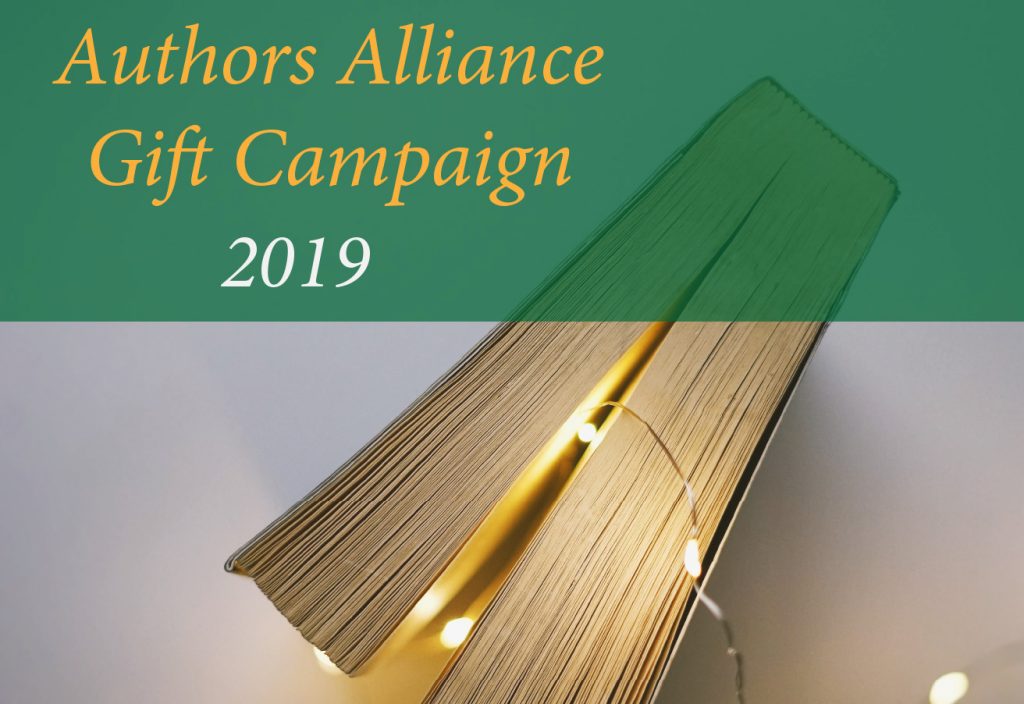 Can you help Authors Alliance remain the organization you turn to for copyright resources and as a voice of reason in copyright debates?
In 2019, Authors Alliance celebrated five years of providing resources that empower authors to make—and keep—their works available in the ways they want. We've taught you about copyright and fair use, we've strategized with you to secure fair contract terms, and we've celebrated with you when you got your rights back.
On top of our educational efforts, we've urged policymakers to consider the perspective of creators when formulating proposals that affect how authors can use, create, and share copyrighted works. This year, our advocacy initiatives included supporting reasonable limitations to copyright that help authors create and share their works, promoting stronger mechanisms for authors to get their rights back, weighing in on the U.S. Copyright Office's registration modernization plans, and cautioning against an ill-advised implementation of a copyright small claims tribunal.
Our commitment to authorship for the public good is stronger than ever, but we cannot continue our work without your support. Please consider making a tax-deductible donation today to help us carry on our work in 2020 and beyond. Every contribution enables us to do our part to help you keep on writing to be read!