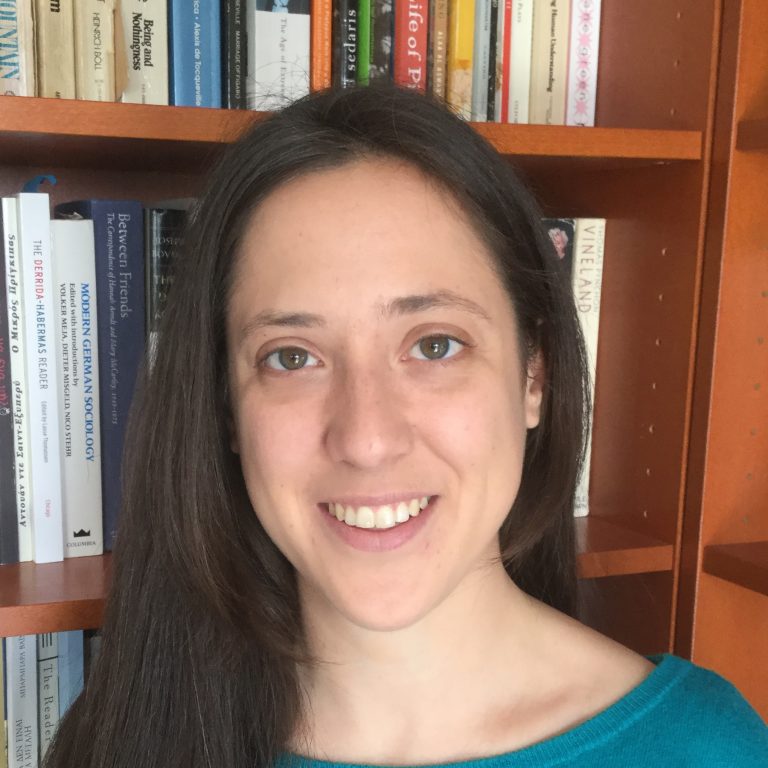 Authors Alliance is grateful to Argyri Panezi for this guest post. Panezi is an Assistant Professor at IE Law School where she teaches contracts, copyright law, and principles of LegalTech. Her current work focuses on copyright issues related to digital libraries, on law and AI (contractual and extra-contractual liability), and on legal technologies, specifically examining e-Justice developments within the EU. She is also a research fellow at the Digital Civil Society Lab at Stanford University, where she explores the notion of critical digital infrastructure as well as state and federal regulatory frameworks that govern ISPs in the context of public internet access, focusing on access for critical utilities during emergency situations. She holds a law degree from the University of Athens, an LL.M. from Harvard Law School, and a Ph.D. from the European University Institute.
On June 1, 2020, four publishing houses, Hachette Book Group, Inc., HarperCollins Publishers LLC, John Wiley & Sons, Inc., and Penguin Random House LLC, filed before the US District Court for the Southern District of New York a copyright infringement action against the Internet Archive for the Archive's operation of what it called a "National Emergency Library" (NEL) after the first US shelter-in-place orders in response to the COVID-19 pandemic. Indeed, on March 24, 2020, the Internet Archive had announced the launch of a temporary online NEL to support "emergency remote teaching, research activities, independent scholarship, and intellectual stimulation while universities, schools, training centers, and libraries were closed due to COVID-19." In their announcement the Archive called on authors and publishers to support the effort, which would ensure "temporary access to their work in this time of crisis." It provided an opt-in option for authors who wanted to donate their book(s) to the NEL, and an opt-out option for authors who wanted to remove their book(s) from the NEL.
The NEL collection ceased operation on June 16, 2020, and the Internet Archive returned to its previous system of controlled lending of copyrighted works (on Controlled Digital Lending (CDL) see previous posts here and here). Even though the operation of the NEL was limited in time, argument about its propriety continues and has wider implications relating to the libraries' multiple roles during and beyond emergencies. Stakeholders' reactions to the NEL appear to be mixed. The Association of American Publishers, for example, issued a public statement opposing the Internet Archive's NEL initiative. Meanwhile, the Archive has published a number of stories from librarians, educators, parents, and researchers endorsing the initiative.
The pending case, Hachette v. Internet Archive, introduces a new dimension to existing debates around electronic access to library material, particularly around e-lending, raising at least two important questions: Did the emergency created by the COVID-19 shutdowns introduce new market failures as regards access to critical educational and research material, or as regards access to library works in general—or do these emergencies merely highlight possible already-existing failures? Furthermore, can emergencies justify additional exceptions to copyright laws covering electronic access to library material, and if so, under what circumstances?
In my recent article, A Public Service Role for Digital Libraries: The Unequal Battle Against (Online) Misinformation Through Copyright Law Reform and the Emergency Electronic Access to Library Material (forthcoming, 31 Cornell J.L.& Pub. Pol'y_ _ (2021)), I examine the ongoing Hachette v. Internet Archive litigation, placing it in the context of earlier US copyright case law that deals with the digitization or the making available of copyrighted works for educational, research, and other purposes (notably: Authors Guild v. Google, Authors Guild v. HathiTrust, and Cambridge University Press v. Becker). There is also a global debate focusing on similar issues, apparent, for example, in similar cases brought before courts in Europe (Technische Universität Darmstadt v. Eugen Ulmer KG and Vereniging Openbare Bibliotheken v. Stichting Leenrech), India (University of Oxford v. Rameshwari Photocopy Service), and Canada (CCH Canadian Ltd v. Law Society of Upper Canada and the recent York University v. Access Copyright).
Taking the Hachette v. Internet Archive case as a starting point, my article reflects on the current and potential future role of copyright doctrine in preserving institutional functions of libraries and discusses how the COVID-19 emergency exposed new but also highlighted existing market failures.
Libraries' public service role includes safeguarding and providing equal access to research, to educational material, but also to credible information, including in the digital environment. Both on- and offline libraries serve a function as trusted and, in principle, neutral places dedicated to equalizing access to credible information and knowledge in societies with structural inequalities and biases. Particularly during this pandemic, libraries have embraced their institutional role and joined the fight against misinformation, including about the pandemic. The article examines the extent to which current US copyright law supports libraries in these increasingly pertinent functions and advocates for the copyright framework to provide enhanced support to libraries.