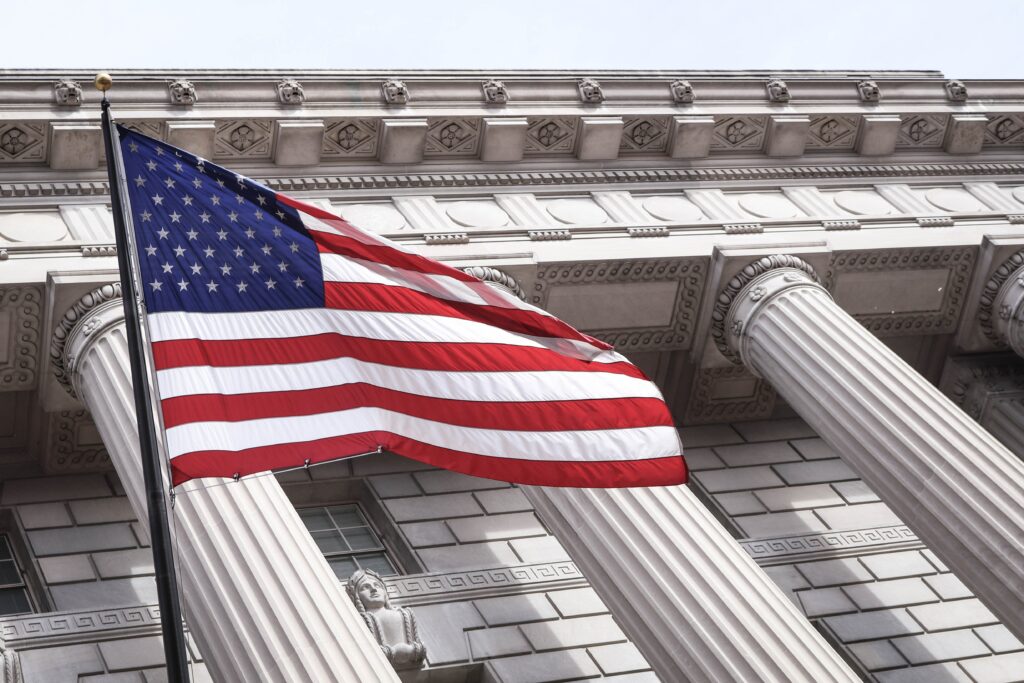 The Freedom of Information Act ("FOIA") is a federal statute that allows members of the public to request non-public documents from the federal government. Documents authored by the federal government are considered part of the public domain when it comes to copyright law, and FOIA is similarly premised on the idea that people have a right to know what their government is up to. In last week's post, we introduced FOIA and explained how authors can benefit from this law. In today's follow-up post, we will discuss FOIA litigation involving authors in order to offer takeaways for authors interested in using FOIA in the course of their research and writing.
When the government fails to meet its obligations under FOIA, requesters—including authors—can sue the government agency to which they made the request in order to enforce the statute. FOIA litigation, like all lawsuits, can be expensive and time consuming—several of the cases discussed in this post dragged on for years. Consequently, many individual requesters, including authors, lack the resources to pursue FOIA litigation. For this reason, the FOIA request and appeal processes explained in last week's post are particularly valuable tools for authors gathering information for their upcoming projects. But FOIA litigation provides guidance for the government on the rules and procedures of FOIA, and author-requesters too can take lessons from these decisions to better inform their FOIA requests and expectations going forward. 
FOIA Formalities: McDonnell v. United States
In 1985, author Robert McDonnell sent a FOIA request to the FBI regarding a fire that broke out on the Morro Castle Luxury Liner in 1934, about which he and his co-author Frederick Rasmussen hoped to write a book. Strange circumstances surrounded the fire, which claimed more than 130 lives and may have been set by the ship's radio operator. The FBI conducted an investigation, but many details about it were unknown. The FBI released approximately half of the more than 1,000 pages of responsive records in response to McDonnell's request, which revealed some new information about the incident, but it withheld many other responsive documents. For three years, the authors negotiated with the agency, sent new requests, and obtained some, but not all, additional responsive documents. Then, in 1998, McDonnell and Rasmussen sued the government in an effort to obtain the withheld pages. 
In the lawsuit, a magistrate judge held—and an appeals court subsequently affirmed—that two separate failures to meet FOIA's formalities and procedural requirements meant that not all aspects of the requests could be litigated. First, the appeals court held that Rasmussen was not a proper party in the case, because his name was not present on any of the requests. FOIA mandates that only the individual(s) making the requests can file a lawsuit to enforce FOIA. While the court acknowledged that McDonnell and Rasmussen were co-authors, it found that this did not excuse Rasmussen's failure to comply with the requirement. Second, the court found that, with regards to one of the later requests, McDonnell failed to "exhaust his administrative remedies," by failing to appeal the FBI's denial of the request before filing a lawsuit. FOIA requires requesters to file an appeal following a rejection before filing suit, and McDonnell's failure to do so in this case effectively made the relevant request not reviewable by a court. This oversight further demonstrates that the FOIA formalities must be complied with strictly, and moreover shows the potential unfortunate consequences of failing to do so.
Disclosures Behind the Scenes: Stein v. United States Department of Justice
In 2012, Alan Stein, an author and activist from Alaska, sent several FOIA requests to the Department of Commerce. Stein's request concerned an investigation of a legislative aide who admitted to falsifying fishing records in his previous position as a fishing vessel operator and was subsequently incarcerated after resigning from his legislative aide position. The Department of Commerce failed to provide a "final determination" within 20 business days as required by FOIA, and indeed did not do so for years in some cases. After Stein's attorney filed a complaint in 2015, the Department of Commerce quickly began "working in good faith" with Stein to release "thousands of pages of documents." Stein was satisfied with the result but lamented that he had to spent four years waiting for documents that were apparently not exempt under FOIA.
Stein's case demonstrates that, in some cases, filing a complaint can spur an agency to produce records it has failed to produce in response to requests and appeals. Filing a complaint can lead an agency to begin working with a requester "behind the scenes" where it otherwise may not have done so. While this made things easier for Stein, who did not have to wait for the outcome of court proceedings to get the records he needed, it also demonstrates the unequal footing this practice can place requesters in. Authors who lack the resources to obtain legal counsel to actually file the lawsuit may be left with little or no recourse when an agency refuses to comply with its FOIA obligations. While Stein's quick behind the scenes resolution meant his legal fees were not as high as he might have anticipated, there was no guarantee of a speedy outcome.
Commerciality and Authorship: Campbell v. United States Department of Justice
In 1988, author James Campbell was working on a biography of renowned author and civil rights leader, James Baldwin. As part of Campbell's research, he sent a FOIA request to the FBI for any information it held on Baldwin. A year later, Campbell filed suit in an effort to expedite the request, which FOIA allows for when there is an urgency to inform the public about government activity, among other limited circumstances. While a court declined to order the FBI to expedite the request, the FBI did eventually turn over more than 1,000 pages on Baldwin to Campbell. In 1991, Campbell published his biography, which was well-received (a second edition was published in 2021), and was based in part off the FBI records he had finally obtained.
Yet the litigation would continue for another decade, as Campbell tried to obtain more records on Baldwin and sought to recover some of the copying fees the FBI had charged him during the course of their response to the request. While agencies are permitted to charge requesters fees for copying and time incurred searching for the responsive records, a "fee waiver" provision exists in the statute which seeks to ease this burden for certain requesters. When considering a fee waiver request, which Campbell had made, agencies are asked to consider whether disclosure is in the public interest and would contribute to an understanding of government activity, or whether the request was primarily in the requester's "commercial interest." The FBI argued that Campbell certainly stood to benefit commercially from the request, holding up his commercially-available published book as evidence. The court found that this position was inconsistent with the spirit of the fee waiver provision, which is intended to help scholars whose research contributes to the public's understanding of government activity. It added that it would make little sense to require these scholars to forego compensation for their work in order to take advantage of the fee waiver provision, and that the "quasi-commercial nature" of Campbell's endeavor should not weigh against his ability to obtain a fee waiver.
This case demonstrates the strong protections for works of authorship about matters of public concern, a principle underlying many judicial doctrines. While such protection is far from absolute, it supports liberal applications of the fee waiver provision, underscoring the importance of writing about matters of public concern for the courts and federal agencies.