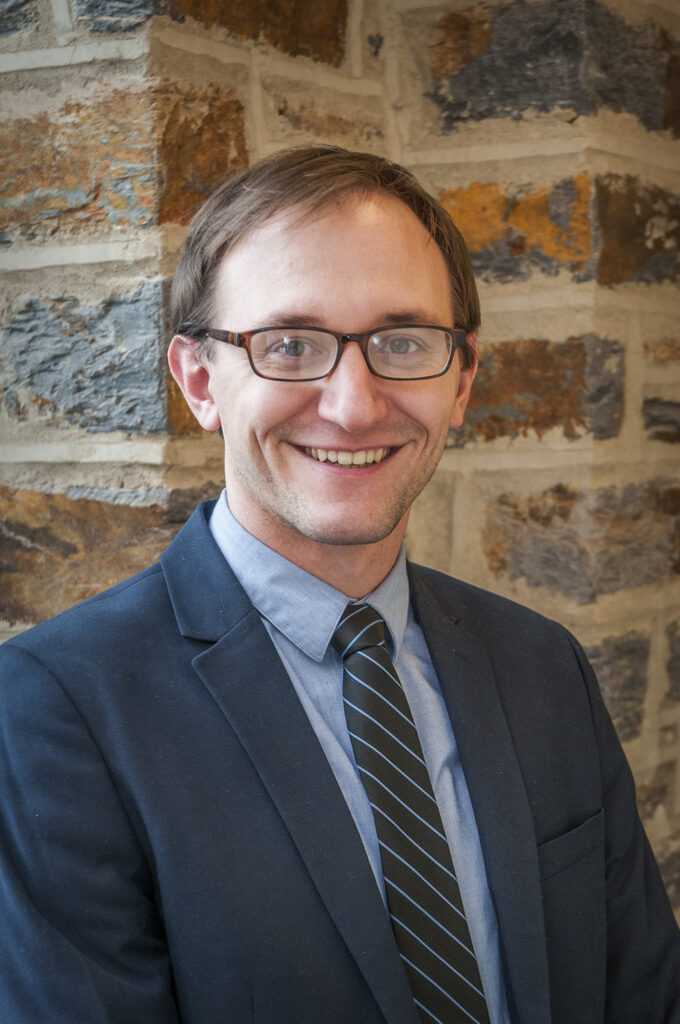 Authors Alliance is pleased to welcome Dave Hansen as Executive Director, effective June 15, 2022. Dave is succeeding Rachel Brooke who has served as Interim Executive Director since October 2021. Rachel will remain with Authors Alliance, taking on the role of Senior Staff Attorney upon Hansen's appointment.
"Dave's leadership experience and longtime support of Authors Alliance will be a boon to our education and advocacy work, and I am so excited to work together to further our mission of supporting public-minded authors," said Rachel.
Carla Hesse, Authors Alliance Board Member and outgoing Board President, remarked: "We are thrilled to welcome Dave as our new Executive Director. He brings a wealth of experience and expertise, as well as a fresh vision for the future of Authors Alliance in the legislative, legal and policy domains."
Dave joins the Authors Alliance from Duke University, where he worked since 2016. He was responsible for Duke University Libraries' core research, collections and scholarly communication support in his role as Associate University Librarian and Lead for Copyright and Information Policy. As a member of the Libraries' senior leadership he helped guide organizational policy while also working closely with faculty and graduate student authors, publishers, and librarians on copyright and other legal issues. He was also active in promoting information policy that benefits the public, testifying before congress, making agency submissions, and writing amicus briefs submitted to a variety of federal courts.
"I'm incredibly excited to be joining the Authors Alliance," said Dave. "The mission of the Authors Alliance is so unique and important. Especially right now, with so much up for debate in copyright and information policy, I'm motivated to bring a coordinated voice in the policy arena, to advance the interests of authors who want to serve the public good by sharing their creations broadly." He continued, "In my view, the Authors Alliance mission and its members are at the heart of what the copyright system is all about — directly promoting 'the progress of science and the useful arts,' as the Constitution puts it—and there is really no other organization like the Authors Alliance that prioritizes the views of public-interest minded authors."
"I'd like to see Authors Alliance continue its great work in promoting copyright policy that values openness and flexibility for authors, with reasonable rules that allow the public to benefit from access to creative works. For example, Authors Alliance has long supported controlled digital lending, which I think will remain a policy focus for us into the future, along with related issues of digital ownership. I also believe legislative efforts to more tightly control the online platforms through which many authors share their work will be important for Authors Alliance as well. New legislation such as the EU's Article 17 filtering rules, and similar proposals for changes to US law, could easily stifle authors from sharing their works and exercising their rights online. There are also a number of policy issues beyond copyright–for example, content moderation and Section 230 of the Communications Decency Act–that increasingly affect how authors can share their work, and I think Authors Alliance should explore how we can best address those challenges."
Prior to his role as Associate University Librarian for Duke University Libraries, Dave served as head of the Libraries Office of Copyright & Scholarly Communication, and between 2011 to 2016 held academic appointments at UNC Chapel Hill School of Law and UC Berkeley School of Law. He holds a JD and MSLS from UNC Chapel Hill.