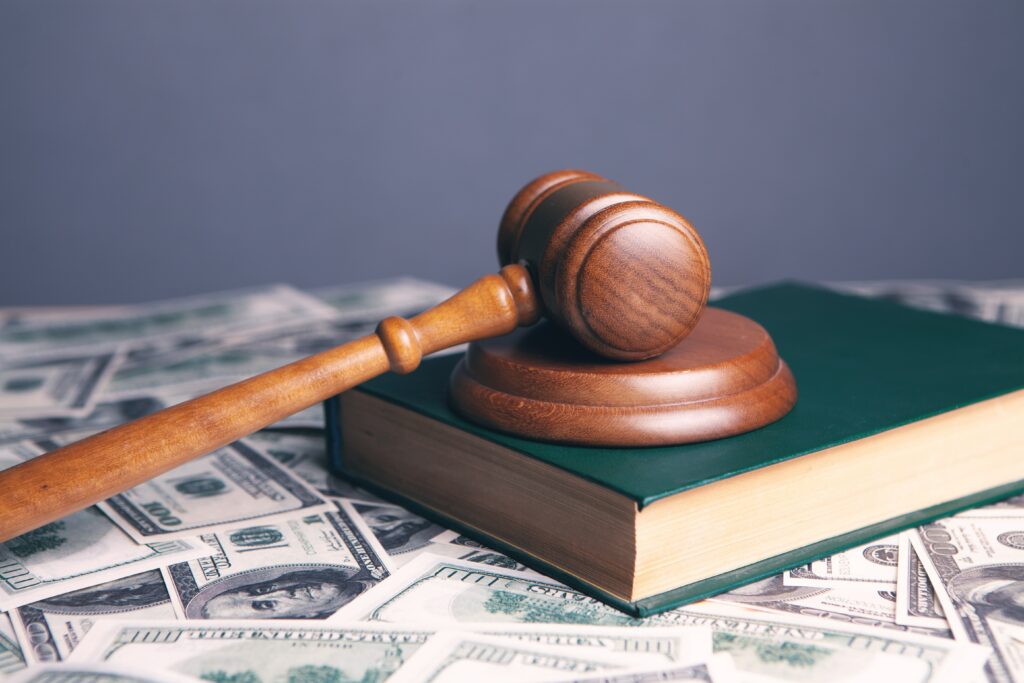 On Monday, Judge Florence Pan issued an order enjoining (or blocking) the proposed merger of Penguin Random House and Simon & Schuster following a weeks-long trial in the D.C. Circuit. Authors Alliance has been monitoring the case and covering it on this blog for the past year. While Judge Pan's full opinion is not yet public—it is currently sealed while each party determines what information it would like to be redacted as confidential—but her decision to block the proposed merger strikes a blow for efforts to consolidate major trade publishers and signals judicial concern about too little competition in the publishing industry. 
Judge Pan (who was appointed to the D.C. Circuit Court of Appeals to replace then-judge Kentanji Brown Jackson in September, but has continued to preside over this district court case), issued a short order announcing the decision. Judge Pan found that the Department of Justice had "shown that 'the effect of [the proposed merger] may be substantially to lessen competition' in the market for the U.S. publishing rights to anticipated top-selling books." She concluded that the merger could not move forward under U.S. antitrust law, which seeks to protect market competition and ensure that no one firm wields too much power. 
The DOJ applauded the decision, with Assistant Attorney General Jonathan Kanter stating that the decision "protects vital competition for books and is a victory for authors, readers, and the free exchange of ideas," and that the merger would have "reduced competition [and] decreased author income." Penguin Random House, on the other hand, has already signaled that it is considering appealing the decision, and initially indicated it would be filing an "expedited appeal" before walking back this position in later comments. Jonathan Karp, president and CEO of Simon & Schuster, released a statement to the firm's employees indicating Penguin Random House's plans to appeal and stating that Simon & Schuster would be reviewing the decision and conferring with Penguin Random House to determine "next steps." 
The parties have until November 4th to propose redactions to her opinion, which Judge Pan will then decide on, before the court releases it to the public. There is no set timeline for the full decision being released, but the short timeline for the parties to request redactions could signal that the process will not take long.
One interesting aspect of the case is that the government focused on the market for "anticipated bestsellers" in its filings and argument, as well as the effect that lessened competition would have on authors, not the general public. Judge Pan adopted this position in her order, apparently accepting the argument as valid. Typically, antitrust focuses on harm to consumers, and indeed, Penguin Random House argued staunchly that the lack of a tangible harm to consumers meant the proposed merger did not pose an antitrust problem.
But were the merger to go forward, with fewer firms bidding on books expected to be commercially successful, the authors of those books could receive lower advances or less favorable contract terms due to the lessened competition. While the government chose to focus on a narrow segment of the book market (a move which faced criticism by some), the point that publishing house consolidation can hurt authors' interests by giving them fewer choices is an important one.
Authors Alliance cares deeply about ensuring that our publishing ecosystem is diverse and vibrant, and the merger could have had deleterious effects on this diversity. At the same time, the focus on the anticipated bestseller market demonstrates one pitfall of the publishing industry: authors of commercial bestsellers tend to be centered as the authors whose interests are most important or worthy of attention, but these represent a vanishingly small percentage of working authors. Many of Authors Alliance's members are authors who do not publish with trade publishers like Penguin Random House and S&S, and these authors have different motivations and priorities than authors of anticipated bestsellers. It is important that the government consider a variety of different types of authors as they work to shape author-friendly laws and policies, and we look forward to engaging with policy makers to help raise awareness of this important issue.