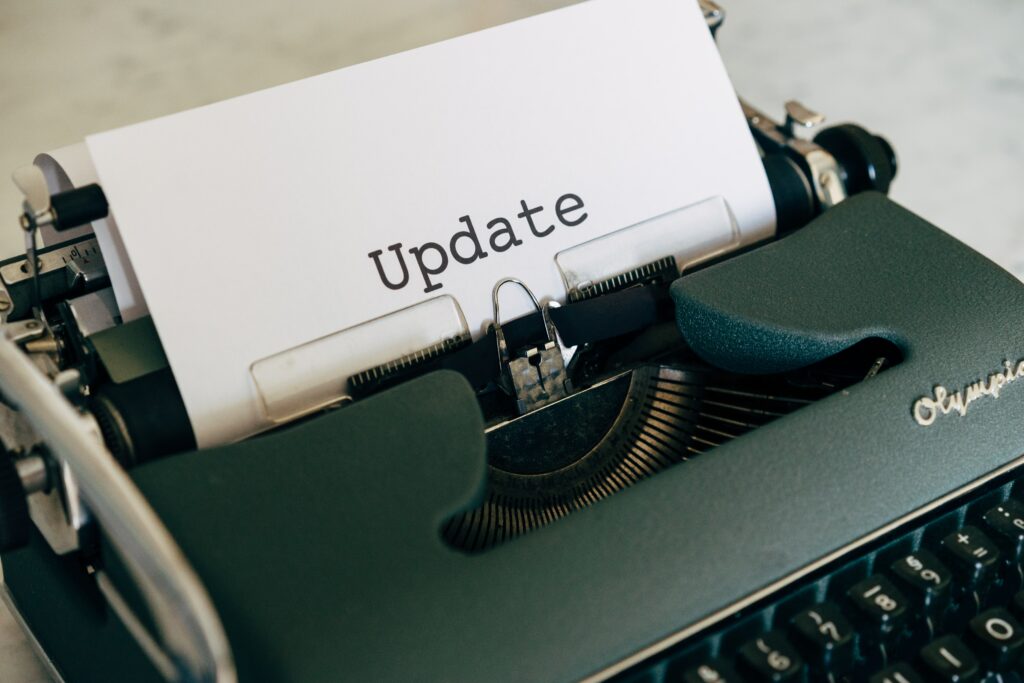 UPDATE: On Monday, August 14th, Judge Koeltl issued an order on the proposed judgement, which you can read here, and which this blog post has been updated to reflect. In his order, the judge adopted the definition of "Covered Book" suggested by the Internet Archive, limiting the permanent injunction subject to an appeal to only those books published by the four publisher plaintiffs that are available in ebook form.
After months of deadline extensions, there is finally news in Hachette Books v. Internet Archive, the case about whether Controlled Digital Lending is a fair use, which we have been covering since its inception over two years ago, and in which Authors Alliance filed an amicus brief in support of Internet Archive and CDL. On Friday, August 11th, attorneys for the Internet Archive and a group of publishers filed documents in federal court proposing "an appropriate procedure to determine the judgment to be entered in this case," as Judge John G. Koeltl of the Southern District of New York requested. 
In a letter to the court, both parties indicated that they had agreed to a permanent injunction, subject to an appeal by IA, "enjoining the Internet Archive [] from distributing the 'Covered Books' in, from or to the United States electronically." This means that the Internet Archive has agreed to stop distributing within the U.S. the books in its CDL collection which are published by the plaintiff publishers in the case (Hachette Book Group, HarperCollins, Wiley, and Penguin Random House), and are currently available as ebooks from those publishers. The publishers must also send IA a catalog "identifying such commercially available titles (including any updates thereto in the Plaintiffs' discretion), or other similar form of notification," and "once 14 days have elapsed since the receipt of such notice[,]" IA will cease distributing CDL versions of these works under the proposed judgment.
Open Questions
Last week's proposed judgment did leave an open question, which Judge Koeltl was asked to decide before issuing a final judgment: should IA be enjoined from distributing CDL versions of books published by the four publishers where those books are available in any form, or should it only be enjoined from distributing CDL versions of these books that are available as ebooks? This difference may seem subtle, but it's actually really meaningful. 
The publishers asked for a broader definition, whereby any of their published works that remain in print in any form are off the table when it comes to CDL. The publishers explain in a separate letter to the court that they believe that it would be consistent with the judgment to ban the IA from loaning out CDL versions of any of the commercially available books they publish, whatever the format. They argue that it should be up to the publishers whether or not to issue an ebook edition of the work, and that even when they decide not to do so (based on an author's wishes or other considerations), IA's digitization and distribution of CDL scans is still infringement. 
On the other hand, the Internet Archive is asked the judge to confine the injunction to books published by the four publishers that are available as ebooks, leaving it free to distribute CDL scans of the publishers' books that are in print, but only available as print and/or audio versions. It argues that to forbid it from lending out CDL versions of books with no ebook edition available would go beyond the matters at issue in the case—the judge did not decide whether it would be a fair use to loan out CDL versions of books only available in print, because none of the works that the publishers based the suit upon were available only as print editions. Furthermore, IA explains that other courts have found that the lack of availability of a competing substitute (in this case, an ebook edition) weighs in favor of fair use under the fourth factor, which considers market competition and market harm.
It seems to me that the latter position is much more sensible. In addition to CDL scans of books only available as physical books not being at issue in the case, the fair use argument for this type of lending is quite different. One of the main thrusts of the judge's decision in the case was his argument that CDL scans compete with ebooks, since they are similar products, but this logic does not extend to competition between CDL scans and print books. This is because the markets for digital versions of books and analogue versions of books are quite different. Some readers strongly prefer print versions of books, and some turn to electronic editions for reasons of disability, physical distance from libraries or bookstores, or simple preference. While we believe that IA's CDL program is a fair use, its case is even stronger when it comes to CDL loans of books that are not available electronically. 
Then on Monday, August 14th, Judge Koeltl issued an order and final judgment in the case, agreeing with the Internet Archive and limiting the injunction to books published by the four publishers which are available in ebook form. Again, this may seem minor, but I actually see it as a substantial win, at least for now. While even the more limited injunction is a serious blow to IA's controlled digital lending program, it does allow them to continue to fill a gap in available electronic editions of works. The judge's primary reasoning was that books not available as ebooks was beyond the scope of what was at issue in the case, but he also mentioned that factor four analysis could have been different were there no ebook edition available.
Limitations of the Proposed Judgment
Importantly, the parties also stipulated that this injunction is subject to an appeal by the Internet Archive. This means that if the Internet Archive appeals the judgment (which it has indicated that it plans to do), and the appeals court overturns Judge Koeltl's decision, for example by finding that its CDL program is a fair use, IA may be able to resume lending out those CDL versions of books published by the plaintiffs which are also available as ebooks. The agreement also does not mean that IA has to end its CDL program entirely—neither books published by other publishers nor books published by the publisher plaintiffs that are not available as ebooks are covered under the judge's order.  
What's Next?
The filing represents the first step towards the Internet Archive appealing the court's judgment. As we've said before, Authors Alliance plans to write another amicus brief in support of the Internet Archive's argument that Controlled Digital Lending is a fair use. Now that the judge has issued his final judgment, IA has 30 days to file a "notice of appeal" with the district court. Then, the case will receive a new docket in the Second Circuit Court of Appeals, and the various calendar and filing processes will begin anew under the rules of that court. We will of course keep our readers apprised of further developments in this case.