Since we first published this guest post by Authors Alliance member Lois Farfel Stark in August 2018, Authors Alliance has received numerous questions from authors on clearing third-party permissions—an understandably daunting part of the publishing process. Inspired in part by this post's perennial popularity, we are pleased to announce the upcoming release of a brand new guide on the topic of clearing third-party permissions. Stay tuned for the guide later this month, and if you haven't already, consider joining Authors Alliance to receive updates about these and other new resources. 
________________________________________________________________________________________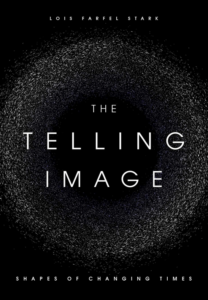 Over ten years ago—when I began writing my new book, The Telling Image: Shapes of Changing Times—I knew I wanted to create a book that focused on images. The central topic of the book is how humans make sense of the world by finding a shape, an image, to hold everything together.
The journey from that moment to now has been one of discovery mixed with learning. In order to gather the over 200+ images into the book, I had to teach myself about copyright law—a task that is not easy, even on paper. Your book's journey may be different, and you may even find yourself needing to consult with a lawyer, depending on the situation.
Copyrights for image use are complex, and copyright duration can be extremely long. The U.S. Copyright Act defines an image as a "work of visual art" which includes painting, drawing, print, sculpture, and photographic images. Other copyrightable pictorial, graphic, and sculptural works noted in the Act include ". . . two-dimensional and three-dimensional works of fine, graphic, and applied art, photographs, prints and art reproductions, maps, globes, charts, diagrams, models, and technical drawings, including architectural plans."
Eventually, I included a variety of images in my book, from early blueprints of corporate boardrooms to charts and diagrams used by physicists. Many uses of images require permission from the copyright holder, unless the use falls under an exception to copyright law like fair use or when the work is in the public domain. Uses within the copyright owner's exclusive rights include reproducing the image in print or online, creating derivative works (new works based on the original), distributing copies of the image (i.e., by publication), or displaying the image in public. Seems pretty straightforward, right? Not so much. Each image in this book ended up having its own acquisition story.