We are pleased to feature the following guest post by Nicole Cabrera and Jordyn Ostroff, students at UC Berkeley Law and authors of our Guide to Understanding Rights Reversion.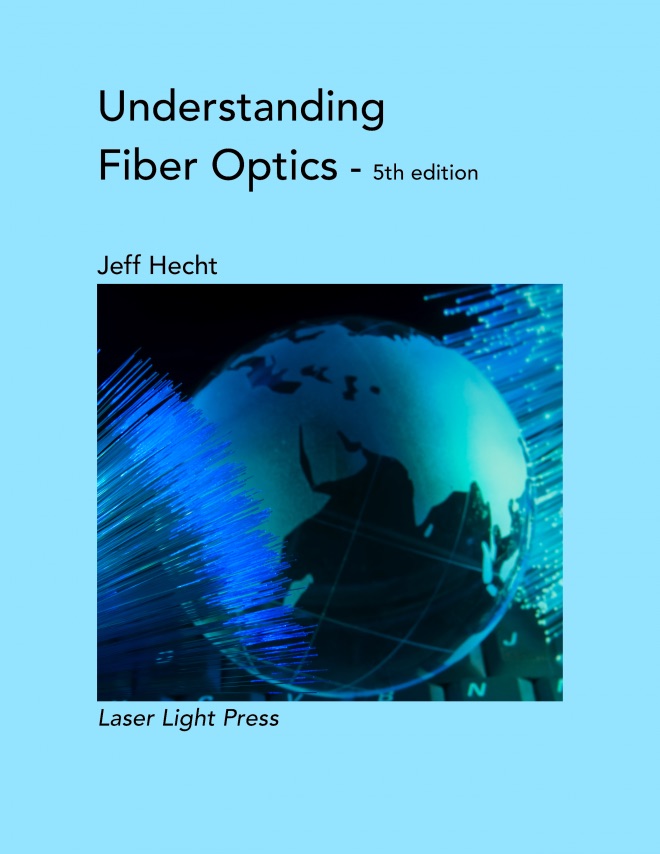 Jeff Hecht is an Authors Alliance member and the author of several books on a wide variety of topics pertaining to science and technology, including lasers, fiber optics, and dinosaurs. Faced with the declining availability of his book, Understanding Fiber Optics, Mr. Hecht worked with his publisher to make it more affordably available to his readers. Mr. Hecht's story is yet another example of how rights reversions and negotiations with publishers can benefit authors and publishers alike, as well as current and future readers. Part of Mr. Hecht's experience is featured in the Authors Alliance guide to rights reversion, but since then Mr. Hecht has pursued new ways to increase his book's availability, and we are excited to share this update with you.
We first spoke with Jeff Hecht in the fall of 2014, while conducting outreach to authors and publishers in preparation for the Understanding Rights Reversion guide. At that time, Mr. Hecht explained to us that Prentice Hall published the fifth edition of Understanding Fiber Optics in 2005. With time, sales of Understanding Fiber Optics slowed and Mr. Hecht was approached about collaborating on a sixth edition. Mr. Hecht brought this proposal to Prentice Hall, but it declined to publish a sixth edition because it did not believe that it could effectively market any new editions of the book. Instead, Prentice Hall agreed to revert to Mr. Hecht the rights to all future editions of Understanding Fiber Optics so that he could try to bring a sixth edition to market independently or with another publisher. Prentice Hall retained the rights to the first five editions, and Mr. Hecht happily got to work on a sixth edition of Understanding Fiber Optics.
This initial success did not mark the end of Mr. Hecht's and Prentice Hall's efforts to ensure the continued availability of Understanding Fiber Optics. After reverting rights to future editions of the book, Prentice Hall eventually stopped selling full-length versions of the fifth edition. Instead, Prentice Hall limited distribution of Understanding Fiber Optics to licensing individual chapters of the book for use in college course packets. Since it was important to Mr. Hecht that his book be available in a full-length edition, Prentice Hall agreed to allow him to independently sell full-length copies of the fifth edition subject to one caveat. According to the terms of their agreement, Mr. Hecht must make clear that Prentice Hall had previously published Understanding Fiber Optics but that it is not publishing the full-length version that Mr. Hecht is now selling. Mr. Hecht is happy to oblige, and has created his own small press to publish full-length digital and print-on-demand versions of Understanding Fiber Optics.
Mr. Hecht is quite pleased with how his negotiations with Prentice Hall worked out. Not only does he continue to earn royalties on Prentice Hall's licensing of individual chapters of Understanding Fiber Optics, but he has also achieved his vision for making his book widely available at an affordable price. In fact, the first purchaser of the digital version of Understanding Fiber Optics was a student in Botswana searching for an affordable introduction to fiber optics. Mr. Hecht told us that he couldn't think of a better symbol of achieving his goal of making his book more broadly accessible than ever before.
Share your own success story! If you've already used our Understanding Rights Reversions guide to make your work more available, please contact us at reversions@authorsalliance.org. We'd love to hear about it.