We thank Jordyn Ostroff for the following contribution to our blog series, which celebrates works from 1923 that entered the public domain on January 1, 2019. Jordyn is an attorney and a co-author of Understanding Rights Reversion.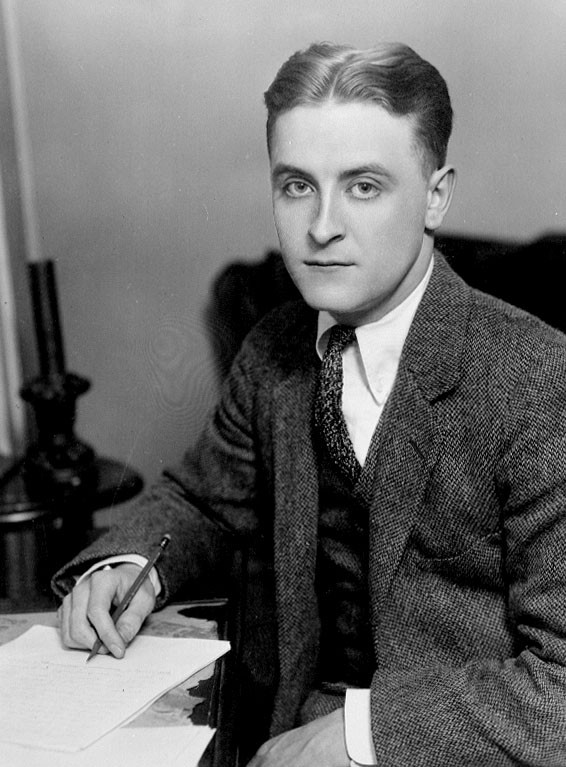 One small gem that entered the public domain this year, and should not be overlooked, is F. Scott Fitzgerald's short story, "Dice, Brassknuckles & Guitar." Of all his many short stories, this one—published in 1923 in Hearst's International—perhaps most clearly foreshadows The Great Gatsby, which was published only a couple of years later.
In the story, a young man from the South arrives in New Jersey with his body servant, in a car that routinely falls apart. When he goes to borrow a hammer from an old mansion nearby, he encounters a young woman and promises to make her a New York society girl. After his plan to drive his old clunker as a taxi in New York fails, he comes up with something more brilliant: the dice, brass knuckles, and guitar academy, open three afternoons a week to all the young debutantes of Southampton. There, James Powell, J.M. ("Jazz Master") teaches young men and women to defend themselves with "Powell's defense brassknuckles, débutante's size," to play the guitar, and to win a buck at dice.
All of the themes that make The Great Gatsby an American icon are at play: the class divide, racial tension, southern versus northern etiquette, and of course, a rollicking jazz party in the background. There's even a family in Southampton called the Katzbys, a wink at Fitzgerald's future work, and an O. Henry-style plot twist or two, which I won't give away here.
Now that the story is in the public domain, high school students can now more easily access this precursor to the novel many of them are likely already reading in class. Through it, they might catch a glimpse of a great American author using the short story form to figure out his future themes and plots. That said, the story is not without flaws. Like many works of its time, "Dice, Brassknuckles & Guitar" contains offensive racial stereotypes and language. As such, it also provides an occasion for students to grapple with the ugly side of the Jazz Age social scene that Fitzgerald wrote about so memorably, and to better understand his work in the historical context of the 1920s.