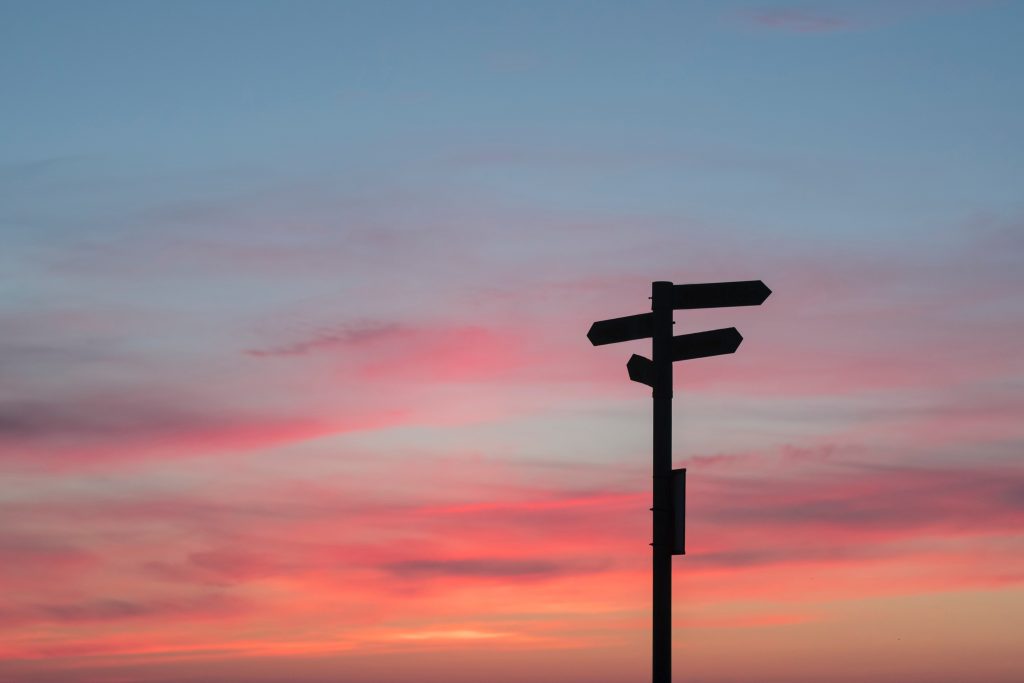 Since we first published our guide to Understanding Rights Reversion in 2015, our rights reversion resources page has been a one-stop shop for authors seeking the information they need to get back the rights in their works.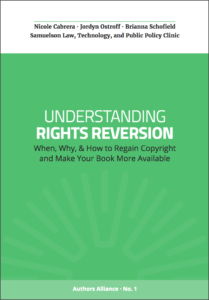 For those who are new to the concept of rights reversion, the guide is a good place to start. It explains what rights reversion is, how it benefits authors and readers, and how to go about reverting rights. For authors who already know that they wish to pursue reversion, the resource page features guidance and letter templates that authors can refer to when contacting their publishers to request a reversion of rights. The resource page also highlights the success stories of authors who have regained their rights in order to release their works under open licenses, make their works available as low-cost e-books, repackage a book series, or even place their works with a new publisher.
Over the years, our members have reached out to ask for more information about what happens at the point when a publisher agrees to revert rights. In this post, we'll cover:
Getting the files and permission you need;
Understanding and tracking ongoing obligations related to your work;
Purchasing your publisher's inventory of your work; and
Updating the Copyright Office's records with new ownership information.
Getting the Files and Permission You Need
When reverting rights, it is helpful to ask your publisher for both the physical materials and any the intellectual property rights you may need for future printings. In fact, some publishers are required by the terms of the publishing contract to provide authors with these items. The items that you may need include not only the digital design files and rights for the text you created, but also the files for art and other materials created by third parties, as well as the permission to use these items if permission is required.
For example, authors who want to reuse the same cover art when they make their reverted books newly available may need to acquire both the source files and a copyright license to reuse cover art that was created or commissioned by their publisher. (Of course, when it applies, authors may also rely on fair use to incorporate third-party works in their works.)
Understanding and Tracking any Ongoing Obligations
Your publisher may have other obligations to fulfill after the reversion. It may, for instance, still need to make royalty payments for sales accrued before the reversion or from other sales or licenses that are still ongoing. As you finalize your reversion, it is important to understand your publisher's accounting cycle and ask for clarification if you are unsure how and when your publisher plans to account for past or ongoing sales.
Importantly, authors who regain rights need to understand whether any outstanding licenses to their works are still in place and how these licenses will be treated. For example, if an author's publisher has licensed the French translation rights to her book to another publisher, she will want to know whether the license is exclusive or nonexclusive, whether the license survives the reversion, and whether she can expect any ongoing royalties or other payments for the license. If the license is exclusive and survives the reversion, the author's reversion is subject to that license. This means that she cannot make and sell French translations of her book without violating the other publisher's exclusive rights. But she may have ongoing royalties for the sales of the French translation, which she should be sure to track.
Purchasing Your Publisher's Inventory
If your publisher has any remaining copies of your book in stock, you may consider offering to purchase the remaining inventory. In fact, some contracts give authors the right to purchase stock at the time of reversion at cost. This gives authors the opportunity to purchase these copies at a discounted price in order to sell or otherwise share these copies.
If you are not interested in purchasing copies, or your publisher does not want to sell them to you, it is still a good idea to find out how many copies the publisher has left in its inventory. Often, publishers explicitly retain the right to sell their existing inventory in reversion agreements, subject to continued royalty payments to the author. If you know how many copies the publisher has in stock, you can better understand and track any royalties due from these sales.
Updating the Copyright Office Records with New Ownership Information
Last but not least, after reversion, authors should consider updating the U.S. Copyright Office's records with their works' new ownership information. The records held by the U.S. Copyright Office will likely list your publisher as the copyright owner ("claimant") and/or the point of contact for permission to use the work. After reversion, it is up to you (as the new owner of the copyright) to update this information.
Fortunately, new copyright owners can record a transfer of copyright with the Copyright Office to update these records. Updating the Copyright Office's records after you revert rights establishes a public record of your new ownership rights. This will make it easier for future users to find accurate information about the current ownership status of your work. When people know whom to contact for permission, it can help increase the dissemination of your work, and potentially your compensation if you license paid uses.
A transfer of copyright can be recorded by submitting a signed or certified, complete, and legible copy of the document being recorded (such as a rights reversion letter from your publisher) to the Copyright Office, together with the required fee (currently $105 for a single title) and Form DCS cover sheet. If accepted, the Register of Copyright will record the document and issue a certificate of recordation. As of July 2019, the processing time for recording transfers or other documents related to copyright is 9 months. For more information on recording transfers of copyright ownership, see Copyright Office Circular 12: Recordation of Transfers and Other Documents.
If you want to know more about how to get your rights back, check out the digital or print version of our guide to Understanding Rights Reversion. For guidance on self-publishing following a reversion of rights, see How Traditionally Published Authors Can Repackage and Self-Publish Their Backlist by author Jess Lourey.
If you have questions about rights reversion you'd like to see Authors Alliance address, send a message to reversions@authorsalliance.org.