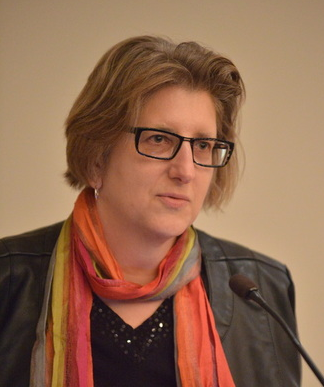 We are grateful to Alexandra Minna Stern for this contribution to our series of posts on the public domain. Stern is Professor and Chair of the Department of American Culture at the University of Michigan. She also holds appointments in the Departments of History, Women's Studies, and Obstetrics and Gynecology. She directs the Sterilization and Social Justice Lab housed in the Department of American Culture. Her research focuses on the history of eugenics, genetics, society, and justice in the United States and Latin America.
---
The convergence of open digital access and large-scale text scanning projects makes 2019 Public Domain day a major event for scholars of American history and culture. Thanks to HathiTrust, more than 50,000 materials from 1923 including books, films, and musical scores are available for unrestricted use and distribution.
This is a boon for historians of science and society, particularly those of us interested in the history of that misguided science of genetic selection—eugenics—that played a role in justifying racial immigration quotas and the sterilization of the "unfit" in the early twentieth-century. The eugenics era is disturbing and fascinating on its own historical terms and deserves further scrutiny. It also can serve as an ideological antecedent for key facets of the rhetoric of white nationalism that has surfaced in recent years and was on display at the Unite the Right rally in Charlottesville, Virginia in August 2017.