Authors Alliance Co-Founder Pamela Samuelson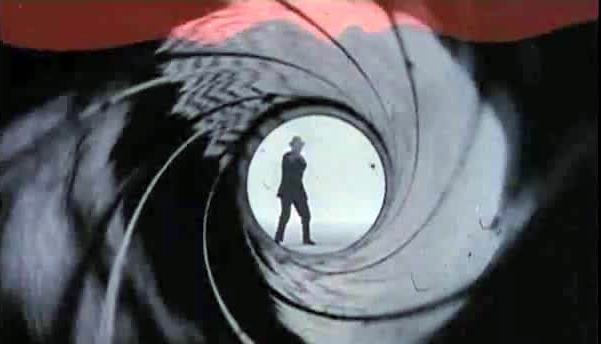 Having read several of Ian Fleming's books as a youngster and seen virtually every James Bond movie, I have long been intrigued by the question: what is the essence of James Bond as a character? 007, yes. Shaken, not stirred, for sure. Handsome in a tuxedo or a swimsuit, yes, as well. Narrow escapes in exotic locations, that too. But surely these bits of his persona are not the essence of his (fictional) character.
The question is not just one for idle debate on a late winter evening. There has been litigation about whether those who depict James Bond-like characters without getting permission from those who claim copyrights in the books and movies are infringers.
MGM, for example, once sued Honda for copyright infringement because one of Honda's television commercials featured a Bond-like character in a Honda del Sol automobile to show off the car's detachable roof.
In the ad, a young, well-dressed couple was driving along a highway in one of Honda's cars while being chased by a high-tech helicopter. A monstrous villain with metal-encased arms jumped out of the helicopter, landed on the car's roof, and threatened the couple with imminent harm. To dispatch the villain, the male driver, with a flirtatious turn to his companion, released the Honda's detachable roof, sending their foe into space and effecting the couple's speedy get-away.
A well-known adage of copyright is that this law protects an author's expression, not his or her ideas. So is Bond's character an idea or an expression?
Honda was sure that it had taken only ideas, but expert testimony about the essence of Bond's character was sufficient to persuade a federal court that MGM's claim of infringement had enough to order Honda to stop showing the commercial until the case was tried to to a jury.
I sometimes teach the MGM v. Honda decision in my copyright class. It would greatly enliven class discussion if I could lawfully make a multimedia e-book that would include clips from various Bond movies so the students could closely examine whether Bond really is a copyrightable character, given significant changes in his portrayal over time. Sean Connery's Bond was very different from Roger Moore's. And even more different have been Pierce Brosnan's and Daniel Craig's. Some text from Fleming's books would also be useful for this exercise.
Allowing students to take a fine-grained look at the development of James Bond's character requires, at a minimum, the use of a high quality video such as Blu-ray discs. High quality is essential to my use so we can consider: What kind of watch does he wear? How buffed is this one as compared with that one? What age is Bond in this film as compared with that one? How similar or different are the details of his dress, such as shoes, cufflinks, and textiles?
One cannot determine the essence of Bond's character and decide to what extent it should be protected based only on overall impressions and memories of the movies. Fine details must be observed in high quality. With an e-book containing these clips and text, the class and I could delve much more deeply into the essence of Bond's character.
Of course, I would only make fair use clips from the movies, but making these clips might nonetheless violate a law passed in 1998 as part of the Digital Millennium Copyright Act (DMCA). This law makes it illegal to bypass technical protection measures that copyright owners use to protect access to their works. A federal court in 2001 ruled that the Content Scramble System software that technically protects DVD movies is an access control, the bypassing of which is illegal.
To overcome the legal hurdles that impede ebook projects like mine, Authors Alliance has been working with two law clinics, one at UC Irvine and the other at University of Colorado Law School, to request an exemption from these rules that, on their face, make it illegal to bypass access controls to make fair uses of DVD and Blu-ray movies. The clinics are representing the Authors Alliance and the American Association of University Professors, among others. Our request for the exemption was filed with the U.S. Copyright Office on February 6, 2015.
The clinics' submission points out that a number of older James Bond movies are available in limited quantity on DVD and Blu-Ray discs. Furthermore, many film exclusives and extra feature content are exclusive to Blu-Ray. Moreover, a behind-the-scenes look at Skyfall, a 2012 James Bond film, and Being Bond, a profile of actors who played Bond, are only available in a collectible Blu-Ray box set sold exclusively at Best Buy and Target stores. These would be incredibly valuable resources for my e-book project.
Authors Alliance firmly believes that today's technology can help authors communicate in dynamic new ways with students and other readers. We also recognize that technology can help to prevent unauthorized access to and copying of works of authorship. But when the technology for accomplishing the second goal unnecessarily burdens the first, it's time for the Copyright Office to exercise its authority to recalibrate the law and thus vindicate fair use and educational its importance to cutting-edge authorship.
That's not all the Copyright Office has the opportunity to vindicate in this rulemaking, which has prompted several other exemption requests. One of these, submitted by the Electronic Frontier Foundation (EFF), might be of interest to James Bond himself if his tricked-out car breaks down. Modern cars contain software that is rendered inaccessible by technical protection measures. EFF is requesting an exemption that would allow people to bypass that software in order to repair their own vehicles. I like to think that the essence of James Bond includes a flair for car repair—without breaking a sweat or smudging a cuff, of course. I hope the Copyright Office does its job so that both 007 and I can do ours.