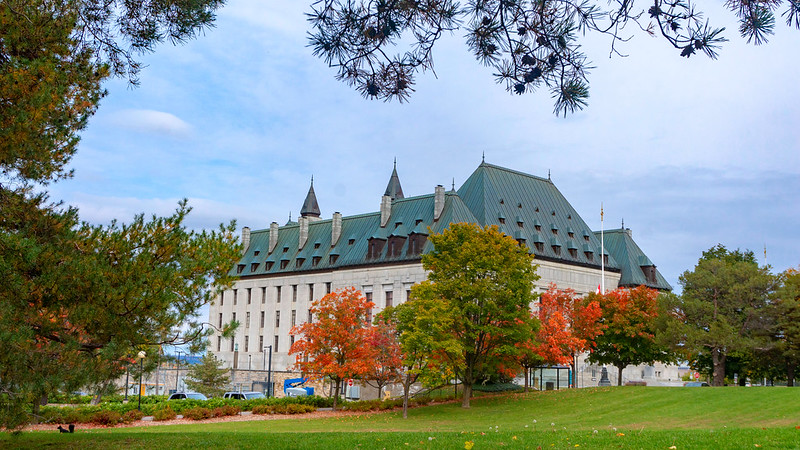 Authors Alliance, together with Professor Ariel Katz, has requested leave to intervene in Access Copyright v. York University, currently on appeal before the Supreme Court of Canada.
The case involves a claim by Access Copyright, a Canadian copyright collective, which seeks to have York University comply with an interim tariff approved by the Copyright Board of Canada for works in its collection. In response, York University brought a counterclaim seeking a declaration that its guidelines for copying materials for education purposes constituted "fair dealing" under the Copyright Act of Canada. The case raises the question of whether copyright collectives can force users to license content from them, even if the users prefer to comply with their copyright obligations in other ways.
As our motion for leave to intervene explains, Authors Alliance's interest in the case stems from our members' desire to see their works reach the largest possible audience and have the greatest possible impact and use, especially by users at educational institutions like York University. Overbroad restrictions on the use of scholarly works frustrate these objectives. In particular, the enforcement of tariffs against educational institutions that choose to comply with their copyright obligations without obtaining a license from a copyright collective would affect Authors Alliance's members. Mandatory tariffs for academic institutions do not help all authors and may, in fact, harm many of them by making it more difficult for their works to reach readers. In addition, if copyright collectives can impose themselves and their business model on readers as a matter of law, this could imperil the development of alternative business models that would be more amenable to the interests of many of Authors Alliance's members.
The issue that the appeal raises regarding fair dealing will also affect many of Authors Alliance's academic author members, including Professor Katz, who are primarily motivated to produce scholarly work in an effort to share and advance knowledge. Academic authorial goals of sharing knowledge and insights, as well as of enhancing their reputations, will be affected by the Supreme Court of Canada's decision on fair dealing.
If we are granted leave intervene in this appeal, we anticipate participating in written and oral arguments in May. We will keep our readers updated on our intervention and the case.
Authors Alliance is grateful to attorneys Sana Halwani, Paul-Erik Veel, and Jacqueline Chan of Lenczner Slaght for pro bono assistance with this intervention.