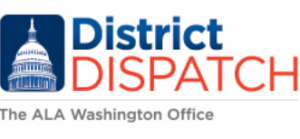 The following post originally appeared on the American Library Association's District Dispatch blog on July 18. Thanks to Carrie Russell, Director of the Program on Public Access to Information at the ALA, for helping us to share information about Authors Alliance and rights reversion with the library community!
For many of us, it's an all-too-familiar scenario: We're searching for a book that's fallen out of print and is unavailable to read or purchase online. Maybe it's an academic text, with volumes held in only a few research library collections and all but inaccessible to the public. Or maybe it's one of the many 20th-century books whose initial commercial life has ended, and whose copyright status means they have disappeared. Most of these books were published long before the advent of the Internet, or of e-books. Finding and accessing these volumes can be frustrating and time-consuming, even with the benefit of interlibrary loan. There's all this valuable knowledge and culture out there, but we can't get to it!
Wouldn't it be great if there were some mechanism to give new life to the many books that have been "locked away," to make them newly available, and to share them with new audiences?
Thanks to rights reversion, there is a way! Reversion enables authors to regain the rights to their previously published books, so that they can make them newly available in the ways they want. Some authors may want to bring their out-of-print books back into print, while others may want to deposit their books in open access online repositories. Still others might want to update their works, create e-book versions with multimedia resources, or commission translations.
A "right of reversion" is a contractual provision that permits authors to work with their publishers to regain some or all of the rights in their books when certain conditions are met. But authors may also be able to revert rights even if they have not met the triggering conditions in their contract, or if their contracts do not have a reversion clause at all! Reversion can be a powerful tool for authors, but many authors do not know where to start.
That's where Authors Alliance comes in. We're a non-profit education and advocacy organization whose mission is to facilitate widespread access to works of authorship by assisting authors who want to share knowledge and products of the imagination broadly. We provide information and tools designed to help authors better understand and manage key legal, technological, and institutional aspects of authorship in the digital age.
Our Guide to Understanding Rights Reversion was written to help authors navigate the reversion process. (Check out the rights reversion portal on our website to download or buy the guide, and for more resources including letter templates for use in contacting publishers about reversion). Since we released the guide two years ago, we've featured a number of reversion success stories. For example, Robert Darnton (professor emeritus at Harvard and a founding member of Authors Alliance) worked with his publisher to regain rights to two of his books about the French Enlightenment, and he has made them freely available to all via HathiTrust and the Authors Alliance collection page at the Internet Archive. Novelist and Authors Alliance member Tracee Garner successfully leveraged reversion to regain the rights to two of her previously published books. She's currently working on a third volume, and she plans to release all three as a new trilogy.
Rights reversion has a great deal of potential to help authors and the public, and librarians are in an excellent position to help spread the word about reversion. Many senior academics have decades' worth of scholarly books, many of which may be out of print and locked away in inaccessible library stacks. None of them are available online. Rights reversion can be a way to help authors ensure their intellectual legacy, while also bring their works to new audiences.
Reversion is good for authors, good for publishers, and good for the public interest. You can learn more by visiting our website, where we invite you to become a member of Authors Alliance! Basic membership is free, and our members are the first to hear of new resources, such as our forthcoming guide to fair use and our guide to publication contracts. We also feature news on copyright policy and advocacy.
If you have questions about rights reversion, we can be reached at reversions@authorsalliance.org. We'd also love to hear about your experiences with assisting authors with these issues—who knows, maybe yours could be the next rights reversion success story!